According to a new report, despite marijuana remaining illegal in the majority of the United States, it is now the sixth most valuable cash crop ahead of potatoes and rice.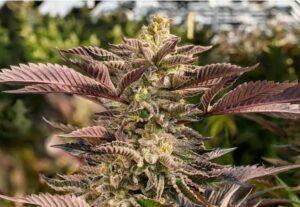 According to the new Leafly Cannabis Harvest Report 2022 published today, the wholesale value of marijuana in the states where it's legal has surpassed $5 billion, placing it above potatoes and rice on the list of America's most valuable cash crops. Adult-use cannabis farmers in the US grew 554 more metric tons of cannabis in 2022 than they did the year before, while "cannabis prices tumbled despite a year of historic inflation. "
According to the report, adult-use cannabis farmers grew 2,834 metric tons in the last year. Leafly notes that based on federal use surveys, "2,834 tons comprise only about one-fourth of Americans' annual demand for marijuana", meaning "we are only 24% of the way out of disastrous, failed prohibition." To get out, the report says, "the remaining prohibition states are going to legalize, as well as Congress, and it's going to take your voice."

There are now 15 states where adults can go into a state-licensed store and buy legal cannabis states the report. "Those 15 states now support 13,297 active legal cannabis farms, which in turn support farm families, communities, and tens of thousands of full-time workers."
However, "this legal crop is missing from USDA reports on agriculture", which Leafly calls "a significant omission with real implications."
"As the legal harvest continued to ramp up in legal states, the average price of cannabis fell over the past twelve months, yielding an adult-use cannabis crop worth $5 billion in wholesale value. That makes legal cannabis the sixth most valuable crop in the US. Only corn, soybeans, hay, wheat, and cotton bring in more money on a wholesale basis."
The full report can be found by clicking here.
Thank you for reading The Marijuana Herald! You can sign up for our newsletter at the form below, and you can find more news stories by clicking here.