A new survey has found that a very slight plurality of cannabis consumers prefer edibles over other methods of consuming cannabis such as dried flower and pre-rolls.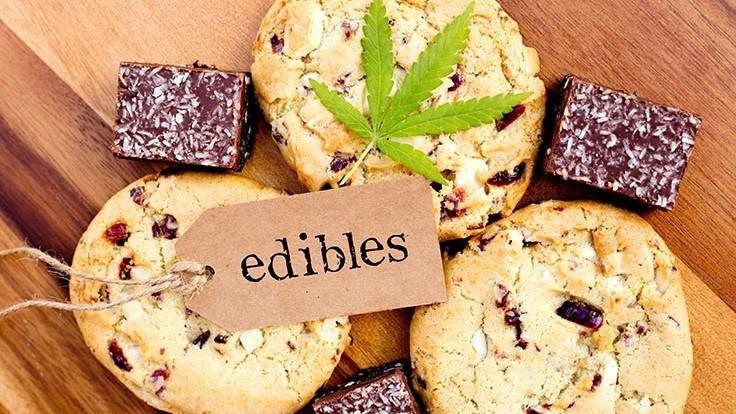 Conducted by Pollfish and commissioned by Jushi Holdings Inc., the Cannabis Consumer Insights Holiday Poll included 1,000 participants in states that have legalized recreational marijuana. The survey found that edibles just barely edged out flower for the top spot, 24.58% to 23.68%. In third is "vapes" at 18.84%, followed closely by pre-rolls at 17.41%.
Tablets or capsules was favored by a considerably lower percentage of cannabis consumers at 6.31%, but they still top tinctures (4.83%) and infused drinks (4.34%).
Another interesting finding from this new poll is that 50% of cannabis consumers say that cannabis has impacted their alcohol use by making them either drink less (29.50%), or stop altogether (21.10%). Just 11% say it has caused them to drink more, with the remaining participants saying it's had no impact.
The survey also found that cannabis consumers are changing their purchase habits due to inflation. However, they aren't purchasing less product, they're just opting for less expensive alternatives.
"Our independently conducted poll shows that even with mounting inflationary pressures and cost-saving behaviors on the rise, demand for cannabis remains very resilient," says Jim Cacioppo, CEO and founder of Jushi. "In fact, we found customers are actually consuming the same or more than they were a year ago – they're just purchasing less expensive alternatives to compensate for the rising cost of living. We believe staying on top of the latest consumer behavior trends will make our brands, products and digital and physical retail experiences more relevant as we continue to focus on our profitability and performance."
More results from the the Cannabis Consumer Insights Holiday Poll can be found by
clicking here
.