The New Hampshire House of Representatives has overwhelmingly voted in favor of legislation that would legalize marijuana.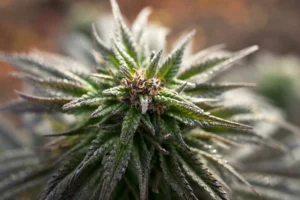 Sponsored by Majority Leader Jason Osborne and Minority Leader Matthew Wilhelm, House Bill 639 was passed by a vote of 234 to 127 through its initial reading. The proposal would legalize recreational marijuana for everyone 21 and older while establishing a licensed and regulated system of marijuana retail outlets and producers.
"We can now join other New England states that offer safe, regulated and a profitable cannabis industry to their citizens," said State Representative Anita Burroughs following the vote.  [This bill] allows us to do it the reasonable way, the responsible way, the innovative way and the bipartisan way."

The legislation would put control of the marijuana industry in the hands of the state's Liquor Commission, which would be renamed the Liquor and Cannabis Commission. A provision allowing marijuana to be grown for personal use was removed prior to the House vote. Those 21 and older would be allowed to purchase and possess up to four ounces of marijuana.
Under the bill marijuana cultivators would be taxed at 15%.
The bill's initial passage in the House sends it to the House Ways and Means Committee, where passage could put it on track to receive final approval in the House which would send it to the Senate for consideration. If House Bill 639 is passed into law, New Hampshire would become the 22nd state to legalize recreational marijuana.