Minnesota recently legalized recreational marijuana, and now a new course at St. Cloud State University could help those wanting to take part in the new industry.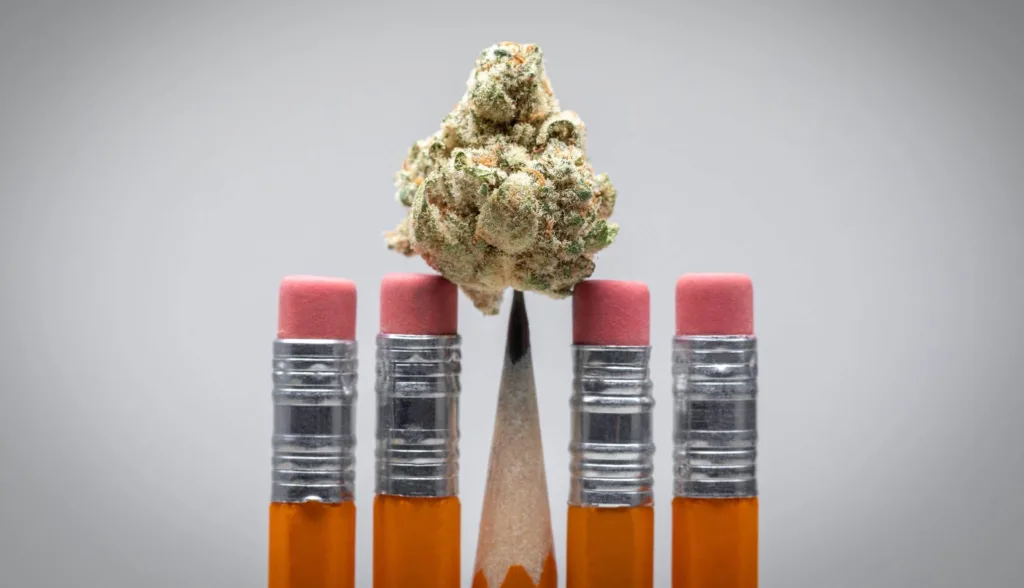 The 24-week certificate courses being offered by St. Cloud makes them the first in Minnesota to ever offer marijuana certificates. The program, with the tagline "Become an Industry Leader", is being offered as part of a partnership with Green  Flower, a marijuana training company located in California. Industry experts will serve as instructors for the course.
There are currently four courses being offered:

Cannabis Agriculture and Horticulture
Cannabis Compliance and Risk Management
Business of Cannabis
Cannabis Healthcare and Medicine.
Each course takes six months to complete and all are done through online classes.
"When we knew that the law was going to be passed and signed by the governor we thought to ourselves how can we be innovative?" says Abram Hedtke, executive director of Professional and Continuing Education, which is overseeing the new courses. "What bold approach can we take to help offer not just to the St. Cloud community, but really to the entire state, an opportunity to really advance themselves in the cannabis industry."
Hedtke says enrollment for the course, announced last week, have "surpassed expectations".
"The cannabis industry is growing at an unprecedented rate and the demand for skilled professionals is higher than ever," said St. Cloud President Robbyn Wacker in an announcement about the new program. "Our endeavor is to meet workforce demand to provide educated professionals in this quickly evolving industry."
The first class starts September 11, with the next beginning in November.
"The cannabis industry is growing at an unprecedented rate and the demand for skilled professionals is higher than ever", states the website for the new certificate program. "As the industry continues to expand, new opportunities are emerging in fields such as cultivation, retail, extraction, product development, and more. Joining the cannabis industry means being part of a movement that's changing lives and creating positive change. Plus, with a wide range of positions available, from entry-level to executive roles, there's a place for everyone in this rapidly growing industry.
It continues: "To become an in-demand cannabis professional, it's important to have the right education and training. By investing in your education, you'll gain the knowledge and skills needed to thrive in this dynamic industry and advance your career to the next level. Don't miss your chance to be a part of the cannabis industry's growth and secure a promising future – take the first step today and start your journey towards a rewarding career in cannabis."
For more information, visit https://cannabiseducation.stcloudstate.edu/.
As of August 1 the possession of up to two ounces of dried marijuana flower while in public and up to two pounds at a private residence is legal for those 21 and older.  The possession of up to eight grams of marijuana hash, oil and wax is also allowed, as is the possession of marijuana edibles with up to 800mg of THC. The law also allows for the personal cultivation of up to eight marijuana plants. 
The state's new marijuana law allows for marijuana to be distributed through licensed retail outlets. However, the newly-created Office of Cannabis Management isn't expected to begin issuing licenses until 2025.
Thank you for reading The Marijuana Herald! You can sign up for our newsletter at the form below, and you can find more news stories by clicking here.