New Canada sales data shows that there was $389.9 million in legal marijuana sold in September, a 12% increase from September, 2021.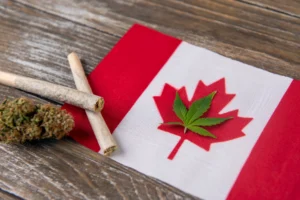 The 389.9 million Canadian dollars ($291 million) worth of legal marijuana sold in September exactly matches the amount of legal marijuana and marijuana products sold in August, according to the national data agency Statistics Canada.
In Ontario, the largest provincial market in Canada, marijuana sales grew 1.1% month-over-month to CA$155.5 million in September. In Alberta, the second largest market in the country, sales increased 2% on a monthly basis to CA$68.7 million. British Columbia's September sales were up by 0.6% over August, to CA$59.4 million.
The sales gains in Canada's top three provincial marijuana markets were offset by month-over-month declines in the remaining seven provinces:
Quebec: CA$49.7 million (-2.5%).
Manitoba: CA$15.8 million (-0.2%).
Saskatchewan: CA$15.6 million (-3.1%).
Nova Scotia: CA$9 million (-4.5%).
New Brunswick: CA$6.8 million (-4.9%).
Newfoundland and Labrador: CA$5.7 million (-6.2%).
Prince Edward Island: CA$1.8 million (-15.3%).
Statistics Canada did not report cannabis retail sales figures for the Northwest Territories and Nunavut.