We're now just 4 days away from the November 8th general election, in which five states have an opportunity to legalize recreational marijuana.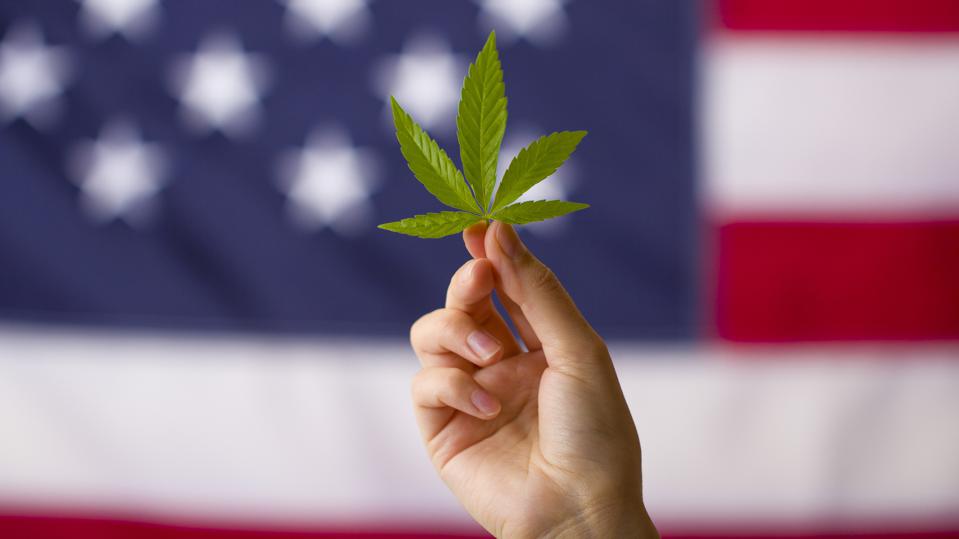 If voters in Maryland, Arkansas, South Dakota, North Dakota and Missouri decide that marijuana should in fact be legal for everyone 21 and older, for any purpose, it will bring the total number of legal marijuana states in the U.S. to 24, just one shy of half the nation. What makes these five efforts of particular interest to politicos is that most are traditionally conservative states, allowing for an opportunity to see if marijuana reform has truly become a bipartisan issue (something reflected in recent nationwide polling).
Of the five legalization initiatives on Tuesday's ballot, all but one – South Dakota – would authorize licensed marijuana retail outlets to sell marijuana, marijuana concentrates and marijuana edibles to those 21 and older. South Dakota would only legalize possession and cultivation, while establishing no specific guidelines for marijuana stores.

Here's a breakdown of each initiative being voted on next week:
Question 4 would amend the Maryland Constitution to add a new article, Article XX, which would authorize individuals 21 years of age or older to use and possess marijuana. The added section also authorizes the Maryland General Assembly to "provide for the use, distribution, possession, regulation, and taxation of cannabis within the state." During the 2022 legislative session, the state legislature also passed the implementing legislation that would take effect once the amendment is adopted.
The measure would legalize marijuana use for individuals 21 years of age and older and authorize the commercial sale of marijuana with sales to be taxed at 10%. Of the tax revenue, 15% would be used to fund an annual stipend to all full-time law enforcement officers certified by the Commission on Law Enforcement Standards and Training that are in good standing. Adults could possess up to one ounce of marijuana. Under the amendment, businesses that already hold licenses under the state's medical marijuana program would be authorized to sell marijuana at their existing locations and could establish one additional location for commercial sale only. An additional 40 licenses would be given to businesses chosen by a lottery.[1]
The initiative would legalize the purchase, possession, consumption, use, delivery, manufacturing, and sale of marijuana for personal use for adults over the age of 21; allow individuals convicted of non-violent marijuana-related offenses to petition to be released from incarceration and/or have their records expunged; and enact a 6% tax on the sale of marijuana.
Statutory Measure 2 would legalize the personal use of marijuana for adults 21 years of age and older and allow individuals to possess up to one ounce of marijuana and grow up to three marijuana plants. The measure would require the Department of Health and Human Services, or another department or agency designated by the state legislature, to establish marijuana regulations, including for the production and distribution of marijuana by October 1, 2023. Under the measure, the department could license seven cultivation facilities and 18 marijuana retailers.
This initiative would legalize the use and possession of recreational marijuana, as well as marijuana accessories and paraphernalia, in South Dakota for people who are at least 21 years old. Individuals would be allowed to possess or distribute up to one ounce of marijuana.
An individual could own up to three marijuana plants (with no more than six plants per private property) as long as the individual lives in a jurisdiction where there is not a licensed marijuana retail store. The initiative would require that marijuana plants must be kept in a locked space and out of public view.
Civil penalties would apply to individuals who violate provisions of this initiative.
Thank you for reading The Marijuana Herald! You can sign up for our newsletter at the form below, and you can find more news stories by clicking here.