During Tuesday's general election five cities in Texas overwhelmingly passed initiatives to decriminalize the personal possession of marijuana.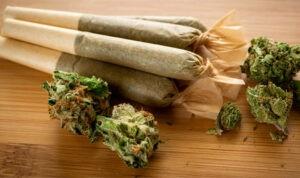 Voters in five Texas cities on Tuesday not only approved initiatives to decriminalize marijuana, but they did so with overwhelming support.
For example, the city of San Marcos passed their initiative with 82% voting  in favor, coming close to the 85%  support for Austin's marijuana decrim bill that passed earlier this year.
In Denton, the home of several university campuses, passed with 71% support, which is roughly the same as the support for a similar initiative in Fort Hood.

Elgin voters passed their marijuana initiative with 75% support. In Harker Heights support for marijuana decriminalization was noticeably lower, but still supported by a strong majority of the population with 60% voting "Yes".
"These meaningful reforms will keep people out of jail and save scarce public resources for more important public safety needs," said Mike Siegel, political director of Ground Game Texas which supported the proposals. "We're extremely happy with our results."
Although marijuana remains illegal on the state and federal level, the five citywide laws establish ordinances making it so that the possession of less than four ounces of marijuana and related drug paraphernalia is no longer criminally persuaded by local law enforcement. The measures also ban city funds and staff from being used to test substances for THC, which is needed for a conviction.
"We're hoping that we can prove not only that these issues are popular, but they also boosted turnout in the communities that are on the ballot," says Siegel. "And in the days following this election, we're going to be having lots of conversations with folks about the next cycle."
Thank you for reading The Marijuana Herald! You can sign up for our newsletter at the form below, and you can find more news stories by clicking here.