The global cannabidiol market was valued at
$5.18 billion as of the end of 2021, and it's expected to grow rapidly over the next 7 to 8 years.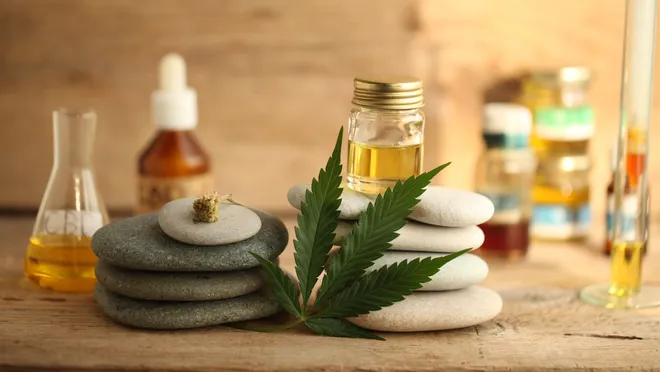 This is according to a new report conducted and released by Million Insights. The report found that the global CBD market is expected to grow at an annual compound growth rate of 16.8% between 2022 to 2030, growing the market to just over $22 billion
As noted by the report, cannabidiol is a chemical compound extracted from the cannabis plant. "The cannabidiol-extracted medications have properties that overcome anxiety, reduce pain, and minimize seizures, benefitting the healing treatments", thus, "the acceptance and demand for these products are increasing for health and wellness purposes."

Here are the key findings of the report:
Based on the source type, the marijuana segment led the cannabidiol (CBD) market accounting for over 50% of the total market share in 2021. The increasing adoption of refined CBD products is contributing to segment growth.
Cannabidiol derived from hemp is anticipated to gain lucrative growth during the forecast period.
Based on sales type, the B2B segment accounted for a market share of over 50% of the total market during the forecast period.
The pharmaceuticals segment is expected to witness significant growth during the forecast period. Growing awareness regarding the medical advantages of cannabidiols is driving the segment's growth.

North America

 led the market, accounting for over 85% of the total market share in 2021. The presence of major key players in the region is creating ample opportunities and a competitive edge for market expansion.

Europe

 and 

Asia Pacific

 regions are estimated to gain significant profit during the forecast period from hemp production and cultivation.
Moreover, the report notes, "the therapeutic benefits of cannabidiol are growing awareness among the larger population. This has influenced the buyers to buy more products regardless of the product costs." Hence, marketers are getting profitable margins.
"Nowadays many health and wellness retailers such as Rite Aid, CVS Health, and Walgreens Boots Alliance. are offering CBD-based products", states the report. "For instance, CVS Health is focusing on providing CBD topicals in its 800 stores. Walgreens Boots Alliance is also focusing on selling CBD-included topicals across its 1500 stores."
More information on this report can be found by clicking here.
Thank you for reading! You can contact The Marijuana Herald at [email protected], and you can signup for e-mail updates below.