A new randomized, double-blind, placebo-controlled crossover study being published in the upcoming issue of the Journal of Sleep Research has found that medical cannabis improves sleep in those with Insomnia.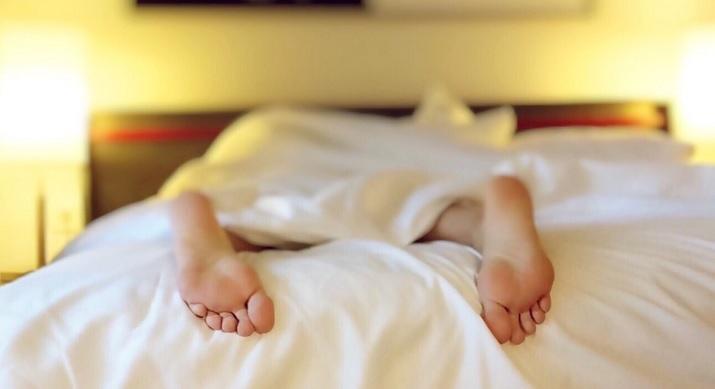 The study was conducted by researchers at the National Institute of Integrative Medicine, Torrens University and The University of Adelaide, all in Australia, and was epublished ahead of print on the website for the National Library of Medicine. The study's full text can be found by clicking here.
Insomnia or difficulty falling and or staying asleep is experienced by up to 30% of the general population, notes the study's abstract. "This randomised crossover double-blind placebo-controlled 6-week trial aimed to assess the tolerability and effectiveness of the Entoura-10:15 medicinal cannabis oil on sleep in adults with insomnia."

For the study a total of 29 participants with self-reported clinical insomnia completed the crossover trial. Participants were randomly allocated to receive placebo or active oil containing 10 mg/ml tetrahydrocannabinol (THC) and 15 mg/ml cannabidiol (CBD) over 2-weeks titrated 0.2-1.5 ml/day, followed by a 1-week wash-out period before crossover.
Tolerability was assessed by a daily diary, and effectiveness was measured by saliva midnight melatonin levels, validated questionnaires, i.e., the Insomnia Severity Index, and the Fitbit activity/sleep wrist tracker.
"Entoura-10:15 medicinal cannabis oil was generally well tolerated, and was effective in improving sleep, whereby 60% of participants no longer classified as clinical insomniacs at the end of the 2-week intervention period", states the study. "Midnight melatonin levels significantly improved in the active group by 30% compared to a 20% decline in the placebo group (p = 0.035)."
In addition, medicinal cannabis oil "improved both time and quality of sleep, in particular light sleep increased by 21 min/night compared to placebo (p = 0.041). The quality of sleep improved overall by up to 80% in the active group (pPhase2 = 0.003), including higher daily functioning (p = 0.032)."
Researchers note that "Observed effects were more pronounced in Phase 2 due to the period effect and loss of blinding. Entoura-10:15 medicinal cannabis oil was well tolerated and effective in improving sleep in adults with insomnia."
The study concludes by stating:
In summary, our short-term trial suggests Entoura 10:15 medicinal cannabis oil, containing THC:CBD 10:15 and lesser amounts of other CBs and naturally occurring terpenes, to be well tolerated and effective in significantly improving sleep quality and duration, midnight melatonin levels, quality of life, and mood within 2-weeks in adults with insomnia.

To our knowledge, our trial is the first to include midnight melatonin levels to assess the effect of medicinal cannabis oil on sleep quality in adults with insomnia, which provided a useful objective outcome measure to be included in any future trials assessing the effectiveness of medicinal cannabis on sleep.
Thank you for reading The Marijuana Herald! You can sign up for our newsletter at the form below, and you can find more news stories by clicking here.