By declining to hear any challenges to an appellate court ruling, the Arizona Supreme Court has effectively ruled that using marijuana during pregnancy to combat morning sickness does not constitute child abuse or neglect.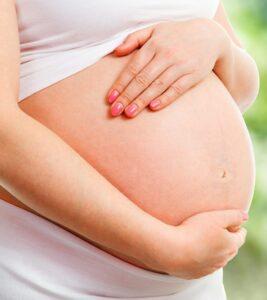 The lower courts ruling determined that child welfare officials acted inappropriately when they placed a woman on a state registry for consuming marijuana while pregnant. The Supreme Court's order removes the mother's name from appearing on the state's registry.
As noted by NORML, the Arizona Department of Child Safety initially took action against the mother, Lindsey Ridgell, in 2019 when her newborn tested positive for cannabis. Last April, justices on the Arizona Court of Appeals unanimously ruled that the prenatal exposure in this case did not constitute "neglect" because the mother was medically authorized under the law to consume cannabis products to treat symptoms of morning sickness.

"The evidence shows that [the plaintiff] was certified under AMMA [the Arizona Medical Marijuana Act] to use marijuana medically to treat chronic nausea", states the court's ruling. "The doctor who certified [the plaintiff's] eligibility for using medical marijuana knew that she was pregnant. Because the use of marijuana under AMMA 'must be considered the equivalent of the use of any other medication under the direction of a physician,' A.R.S. § 36–2813(C), the exposure of [the plaintiff's] infant to marijuana resulted from medical treatment and did not constitute neglect under A.R.S. § 8–201(25)(c)."
Department of Child Safety officials had requested the Supreme Court reverse that opinion.
Ridgell's attorney, Julie Gunnigle, who previously served as the Political Director for Arizona NORML, said that the decision has national implications because legislators in other states have sought to enact punitive laws against those who consume cannabis during pregnancy.

Thank you for reading The Marijuana Herald! You can sign up for our newsletter at the form below, and you can find more news stories by clicking here.