The cannabis compound cannabidiol (CBD) may help to combat the negative symptoms associated with fetal alcohol spectrum disorder.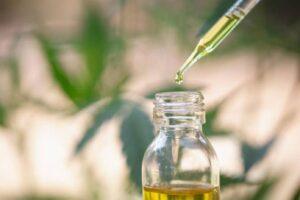 This is according to a new study published by the journal Pharmacological Research and conducted by researchers from Spain, Argentina and the United States. The study is titled Cannabidiol repairs behavioral and brain disturbances in a model of fetal alcohol spectrum disorder.
The study notes that given available treatments for fetal alcohol spectrum disorder (FASD) are minimal, "developing animal models simulating FASD is essential for understanding the underlying brain alterations and searching for efficient therapeutic approaches."

The main goal of this study "was to evaluate the effects of early and chronic cannabidiol (CBD) administration on offspring exposed to an animal model of FASD."
For the study, ethanol gavage was administered to female mice with a previous history of alcohol consumption between gestational day 7 and postnatal day 21. On the weaning day, the mice were separated by sex, and CBD administration began. After 4–6 weeks of treatment, behavioral and neurobiological changes were analyzed.
Mice exposed to the animal model of FASD "showed higher anxiogenic and depressive-like behaviors and cognitive impairment that were evaluated through several experimental tests", states the study. "These behaviors were accompanied by alterations in the gene, cellular and metabolomic targets."
Researchers found that "CBD administration normalized FASD model-induced emotional and cognitive disturbances, gene expression, and cellular changes with sex-dependent differences. CBD modulates the metabolomic changes detected in the hippocampus and prefrontal cortex. Interestingly, no changes were found in mitochondria or the oxidative status of the cells."
The study concludes by stating that these results "suggest that the early and repeated administration of CBD modulated the long-lasting behavioral, gene and protein alterations induced by the FASD model, encouraging the possibility of performing clinical trials to evaluate the effects of CBD in children affected with FASD."
The full text of this study can be found by clicking here.