Legislation to legalize recreational marijuana passed an important hurdle today, receiving approval from the House Commerce, Finance and Policy Committee.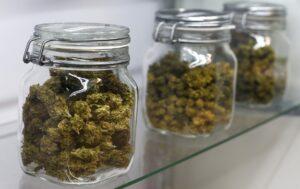 The committee passed House Bill 100 today through a voice vote, with some Republicans opposed and all Democrats in support.
"Members, Minnesotans are ready," said State Representative Zack Stephenson, who sponsored the bill with 29 cosponsors. "Cannabis should not be illegal in Minnesota."

House Bill 100 "would set up a regulatory framework and permit cannabis use for any reason for people 21 and older". It would establish a state Cannabis Management Office to oversee the legal marijuana market, which would include licensed producers and retail outlets. The measure would establish an 8% marijuana excise tax, which would be added to the state's standard 6.8% sales tax.
In addition to legalizing marijuana the bill would expunge low-level cannabis convictions.
"We designed this bill to address the wrongs of prohibition, to bring people out of the illicit market and into a regulated market, which means that we tried to not have a really high tax on cannabis so that it can compete," says Representative Aisha Gomez, a bill cosponsor.
Governor Walz agrees, stating in a Tweet after the bill's filing: "It's time to legalize adult-use cannabis and expunge cannabis convictions in Minnesota. I'm ready to sign it into law".
The full text of House Bill 100 can be found by clicking here.
Thank you for reading The Marijuana Herald! You can sign up for our newsletter at the form below, and you can find more news stories by clicking here.