Legislation to legalize marijuana has been overwhelmingly approved by two committees in the Hawaii Senate.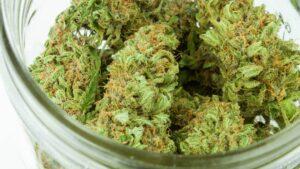 Senate Bill 669 was passed today by the Senate Ways and Means Committee by a vote of 10 to 2, the same day it passed the Senate Commerce and Consumer Protection Committee in a unanimous 4 to 0 vote.
"Today marks a significant step forward in the legalization of adult-use cannabis in Hawai", said Senator Jarrett Keohokalole, one of the bill's cosponsors. "These amendments are reflective of the Senate's commitment to ensuring a fair and well-regulated cannabis market that provides safe access to both adult consumers and existing medical patients."
If passed into law, the proposal would legalize the possession and personal cultivation of marijuana for those 21 and older, while establishing a licensed and regulated system of marijuana retail outlets and producers.
According to polling released last month, 52% of adults in Hawaii support legalizing marijuana, with just 31% opposed and 17% undecided.
According to a report released last month by the Hawai'i Cannabis Industry Association, if the state legalizes marijuana it would create 3,375 new full-time jobs while bringing in $81.7 million in tax revenue for the state every year.