Florida State Senator Victor Torre has filed a legislative proposal that would legalize recreational marijuana for everyone 21 and older.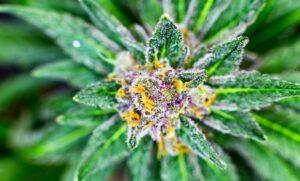 Senate Bill 1576 would make the personal possession of up to 2.5 ounces of marijuana legal in Florida for everyone 21 and older, while also allowing them to grow up to six marijuana plants. The measure would also establish a "Division of Cannabis Management" in the Florida Department of Agriculture and Consumer Services that would be in charge of overseeing the legal marijuana market.
The law would not legalize the public consumption of marijuana, but as with many other legal marijuana states this would not be an arrestable offense but instead would be an $100 ticket.

The bill would also localities to opt out of legal marijuana stores by passing an ordinance to do so by September, 2024. The bill would go into effect in July if passed into law.
The bill being filed comes amidst a statewide initiative campaign to put marijuana legalization to a vote of the people. The Smart & Safe Florida campaign has already submitted over 420,000 valid signatures of the 891,589 required to put the issue before voters.
Thank you for reading The Marijuana Herald! You can sign up for our newsletter at the form below, and you can find more news stories by clicking here.