A bill that would allow for the medical use of psilocybin, the hallucinogenic ingredient in magic mushrooms, has been filed in the Montana Legislature.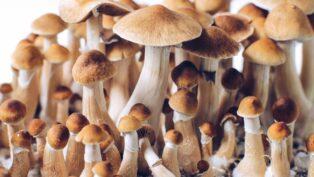 House Bill 955 was officially introduced in the House of Representatives yesterday. The proposed law would allow those with post traumatic stress disorder (PTSD), an anxiety or depressive disorder or a substance use disorder to legally use psilocybin for medical and therapeutic purposes.
According to its official legal review note, as drafted "allows the therapeutic use of psilocybin for certain mental health conditions at therapeutic psilocybin treatment centers, establishes requirements for certifying a person to use therapeutic psilocybin, establishes requirements for licenses to administer psilocybin, and allows cultivation, manufacture, packages, labelling, possession, and administration of psilocybin at licensed therapeutic psilocybin treatment centers."

According to the website for the Montana Legislature, a draft for the bill was requested in November, with the draft ready for delivery on March 27. Today a fiscal note was officially requested, with the next step being for the bill to receive a committee assignment.
Montana was a relatively early adopter of the medical use of marijuana, passing a law to legalize the medicine in 2004. In 2020 voters in the state approved an initiative to legalize the plant for recreational purposes.
As of the time of publication only Oregon and Colorado have legalize psilocybin, although several other states are considering the move.
Thank you for reading The Marijuana Herald! You can sign up for our newsletter at the form below, and you can find more news stories by clicking here.