Marijuana retail outlet Perfect Union is collaborating with the Weed for Warriors Project to provide thousands of dollars worth of free marijuana products to veterans.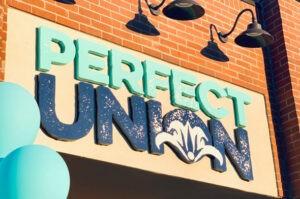 On March 18th from 9 a.m. to noon Perfect Union in Marysville, California will be distributing $5,000 worth of free marijuana and marijuana products to veterans with post-traumatic stress disorder (PTSD) and other "service-related health concerns".
To receive free marijuana veterans are required to provide hard copy proof of service, state ID and current medical recommendation to receive free cannabis. Although this is the third event Perfect Union has put on for veterans, it is the first hosted at their Marysville location.

The Weed for Warriors Project was founded in 2014 and advocates for veterans to have the freedom under law to use medical marijuana, with the goal of advocating on behalf of all veterans to the Veteran Affairs Administration.
Numerous studies have shown medical marijuana to be useful in combatting many of the ailments that disproportionately effect veterans. In a new study published this month by the Journal of Psychoactive Drugs the vast majority of U.S. veterans "reported positive outcomes for pain, sleep, and emotional problems because of cannabis use in two survey periods."
[Editor's Note: A previous version of this story stated that Perfect Union was located in Marysville, Washington, rather than Marysville, California. We apologize for the mistake.]