In Montana there was $353 million in legal marijuana sold between January, 2022, and February of this year, resulting in over $50 million in taxes.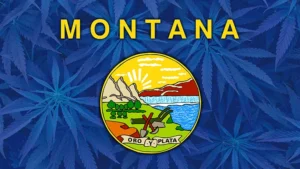 In total since January, 2022 Montana sold $248,407,983 million in recreational marijuana and $104,632,495 million in medical marijuana, for a total of $353,040,478 in sales. January, 2022 was the first month of legal recreational cannabis sales, with medical marijuana first being legalized back in 2004.
According to data released by the Montana Cannabis Control Division, the state made $49,681,597 million in taxes from recreational marijuana and $4,185,300 million from the sale of medical marijuana.

The highest month for total marijuana sales in Montana since January, 2022 was August, 2022 with $26,808,609, just barely edging out September and July of the same year with $26,555,703 and $26,536,524. The slowest month was February, 2022 with $22,891,396 in sales.
Last month there was $24,530,061 in total legal marijuana sales, marking a 7% increase from the same month the year prior.
In Montana those 21 and older can purchase up to an ounce of marijuana from a licensed retail outlet, with the marijuana taxed at 20%. However, for those with a qualifying condition who joint he state's medical marijuana program are taxed at just 4%.
More information on marijuana sales and tax revenue in Montana can be found on the website for the Montana Cannabis Control Division by clicking here.
Thank you for reading! You can contact The Marijuana Herald at [email protected], and you can signup for e-mail updates below.