New polling out of Florida has found that among registered voters in the state 70% are in favor of legalizing recreational marijuana.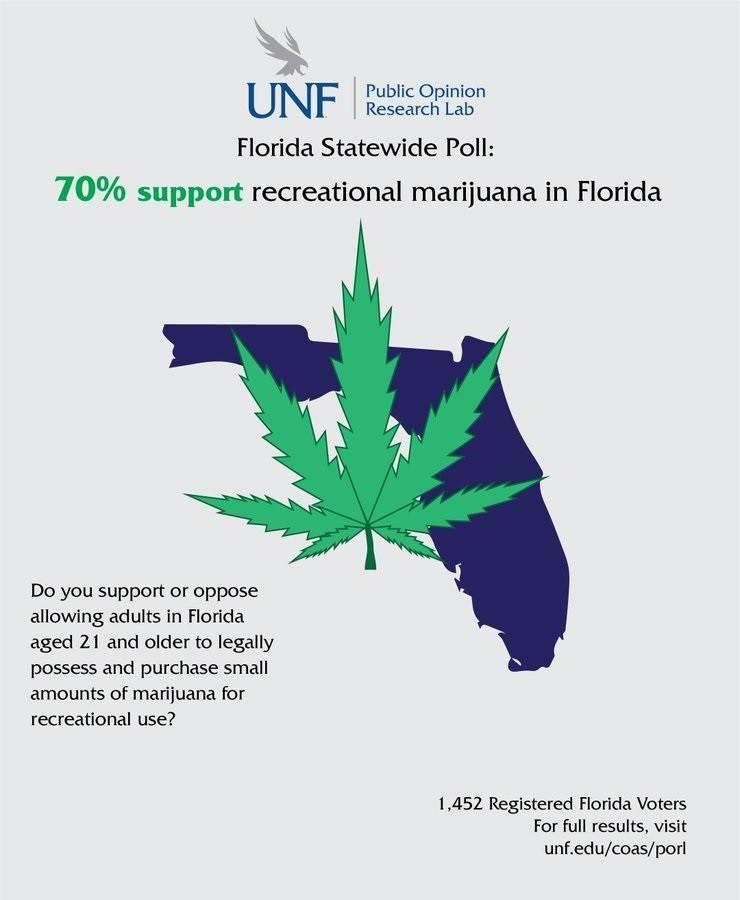 According to the poll, conducted by the Public Opinion Research Lab at the University of North Florida, just 29% of Florida voters oppose legalizing marijuana, with a shockingly low 1% undecided. The poll comes as the Smart & Safe Florida campaign collects signatures to place a legalization initiative on the November 2024 ballot. As of the last reporting the group has collected around 450,000 signatures of the nearly 900,000 that are required.

"Efforts to put recreational marijuana in front of voters in 2024 are in the beginning stages, but
support for it is high across the political spectrum," says Michael Binder, a director for the Public Opinion Research Lab. "If it makes it onto the ballot next year, and that's a big 'if,' it has a good chance of reaching the 60% supermajority needed to pass."
The poll found support for marijuana legalization was bipartisan. Although support among Democrats was much higher at 75%, a strong majority of Republicans – 57% – support the move.
The poll was conducted from February 25 through March 7, 2023 using data compiled from 1,452 registered voters.
Thank you for reading The Marijuana Herald! You can sign up for our newsletter at the form below, and you can find more news stories by clicking here.