Legislation to expand Texas' medical marijuana program has been passed by its initial House committee.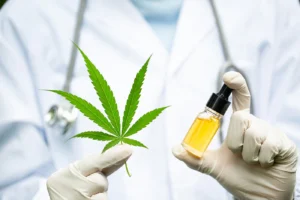 The House Public Health Committee gave approval today to House Bill 1805, sponsored by Representative Stephanie Klick.
As amended, HB 1805 adds chronic pain "for which a physician would otherwise prescribe an opioid" to the state's list of qualifying medical cannabis conditions. The measure would also replace the 1% cap on THC content by instead instituting a volumetric dose of 10mg, and it empowers the Department of State Health Services to add additional qualifying condition through an administrative process.

The proposal now heads to the Calendars Committee to be scheduled for consideration by the full Texas House of Representatives. A companion bill, Senate Bill 1747, has been assigned to the Senate Health and Human Services Committee.
As introduced HB 1805 would have increased the limit placed on THC content from 1% to 5%, but an amendment adopted in committee instead would institute a volumetric dose of 10mg, which was a move requested by proponents of medical marijuana.

The measure also allows the Department of State Health Services to approve additional medical conditions to the state's medical marijuana program.
Under the state's current medical marijuana program qualifying conditions include autism, cancer, multiple sclerosis, epilepsy, a seizure disorder, spasticity, amyotrophic lateral sclerosis, an incurable neurodegenerative disease or post-traumatic stress disorder.
The full text of House Bill 1805 – which would take effect on September 1 if it's passed into law – can be found by clicking here.