A Washington State House committee has voted to approve legislation that would protect most job applicants from discrimination if they use marijuana during their personal time.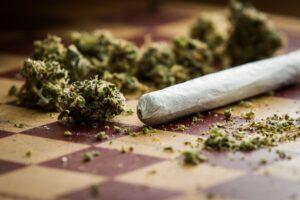 Senate Bill 5123 has already been passed by the full Senate in a 28 to 21 vote. Now, the bill introduced by Senator Karen Keiser along with nine cosponsors has passed the House Labor and Workplace Standards Committee by a vote of 6 to 3. The measure will need to be passed by one more House committee before it can receive a vote by the full House of Representatives.
"It simply doesn't make sense to base an employment decision on that kind of unreliable outcome and test," says Senator Keiser, who points out the fact that most employers test for THC metabolites which can remain in the system for weeks.


The law would protect marijuana consumers by prohibiting employers from refusing to hire someone who tests positive for marijuana on a pre-employment drug test. However, it would not protect employees from using marijuana while on the job. An amendment approved in the Senate excludes from the bill jobs that provide a "substantial risk of death."
"This will allow for more people to apply for jobs without having to worry that they're going to be screened out in that hiring process," said Derek Stanford, one of the bill's cosponsors. "When people are using legal substances like cannabis away from work, we don't think that should be a barrier to just applying for the job."
If the measure is passed by the full House it will be sent to Governor Jay Inslee, who is expected to sign it into law if given the chance.