A strong majority of adults in South Carolina want marijuana to be legalized, and an even higher percentage support legalizing medical marijuana.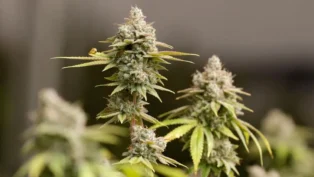 According to the newest Winthrop University Poll, 56% of adults in South Carolina support legalizing recreational marijuana, while 76% support legalizing the substance for medical use.
In terms of medical marijuana, 72% of Republicans and 80% of Democrats support legalizing it. When it comes to recreational marijuana, support from Democrats is at 62%, while Republican support is 45%.

"We've asked this question on some previous polls, and what we've seen over the years is a steady increase in the acceptance of medical marijuana especially," said Scott Huffman, Winthrop Poll director and political scientist. "And, frankly, there's been an increase in acceptance of the possibility of recreational marijuana, but that has just begun to tip over half the population".
For recreational marijuana, 11% of Republicans and 12% of Democrats remain undecided on the issue. For medical marijuana, these numbers are 11% for Republicans and 9% for Democrats.
In South Carolina the possession of up to an ounce of marijuana is punishable by a misdemeanor and up to 30 days and jail for a first offense, and up to a year in jail for subsequent offenses.
You can find more detailed results from the Winthrop University Poll by clicking here.
Thank you for reading The Marijuana Herald! You can sign up for our newsletter at the form below, and you can find more news stories by clicking here.