The National Basketball Association and the National Basketball Players Association have officially signed a collective bargaining agreement that not only removes marijuana from the league's list of banned substances, it allows players to invest in marijuana companies.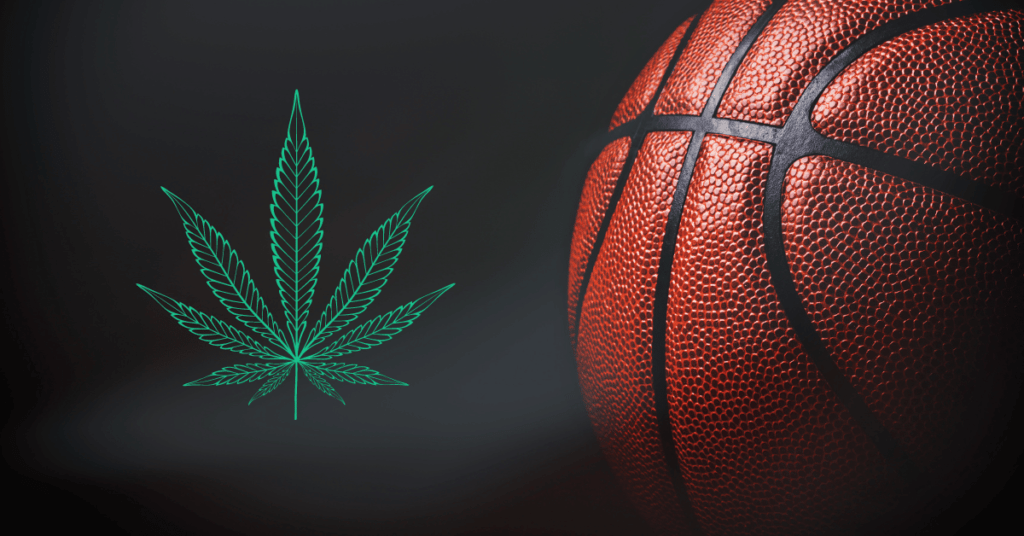 The NBA and the NBPA both signed the 676-page document this past weekend, allowing the seven-year contract to take effect. For the first time in league history the agreement will see marijuana removed from the list of banned substances, meaning players will no longer be tested for marijuana or punished for its use.
The contract allows players to "hold a direct or indirect ownership interest (whether controlling or non-controlling) in an entity that produces or sells CBD Products". Players will also be allowed to invest in marijuana companies that are legal under state law even if they're federally illegal. However, the investment must be passive and players cannot have an ownership share of larger than 49%.

The agreement states that a player "may request permission from the NBA and the Players Association to promote or endorse any CBD Products that are produced or sold by a Marijuana Company."
Such request must be in writing and include:
(A) a complete list of the products that the Marijuana Company produces or sells,
(B) a complete list of all ingredients of such products,
(C) a description of the player's proposed promotion or endorsement activity for the Marijuana Company's CBD Products, and
(D) a detailed summary of the non-financial terms of any proposed promotion or endorsement agreement between the player and the Marijuana Company.
Earlier this month the NCAA Committee on Competitive Safeguards and Medical Aspects of Sports signaled its support for removing cannabis from the Association's banned drug list and testing protocols.
Thank you for reading The Marijuana Herald! You can sign up for our newsletter at the form below, and you can find more news stories by clicking here.