A higher percentage of Americans than ever before believe marijuana is safer than tobacco, according to new research published in the journal JAMA (Journal of the American Medical Association) Network Open.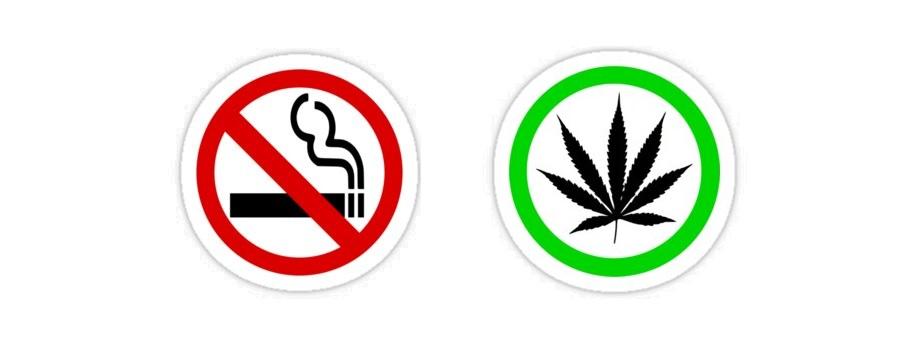 "While rates of cigarette use are declining, more US adults are using cannabis", states the study's abstract. "Perceptions of safety are important drivers of substance use and public policy; however, little is known about the comparative views of US adults on tobacco and cannabis safety."
With that in mind, the objective of this study was to "compare public perceptions of safety of cannabis vs tobacco smoke and evaluate how perceptions may be changing over time." The study was conducted by researchers at the University of California San Francisco, the San Francisco Veterans Affairs Health Care System, Columbia University in New York, the Northern California Institute for Research and Education and the University of Kansas.

This longitudinal survey study was conducted using a web-based survey administered in 2017, 2020, and 2021. US adults participating in Ipsos KnowledgePanel, a nationally representative, population-based survey panel, were included. Data were analyzed from March 2021 through June 2023.
Two questions directly compared the perception of safety of cannabis vs tobacco in terms of daily smoking and secondhand smoke exposure. Additional questions assessed perceptions of safety of secondhand tobacco smoke for adults, children, and pregnant women, with an analogous set of questions for secondhand cannabis smoke.
A total of 5035 participants (mean age, 53.4) completed all three surveys and provided responses for tobacco and cannabis risk questions.
"More than one-third of participants felt that daily smoking of cannabis was safer than tobacco, and their views increasingly favored safety of cannabis vs tobacco over time (1742 participants [36.7%] in 2017 vs 2107 participants [44.3%] in 2021; P < .001)", found the study's researchers. "The pattern was similar for secondhand cannabis smoke, with 1668 participants (35.1%) responding that cannabis was safer than tobacco in 2017 vs 1908 participants (40.2%) in 2021 (P < .001)."
Participants who were younger or not married were more likely to move toward safer views of cannabis use over time, while those who were retired were less likely to move toward a safer view of cannabis, state sthe study. Participants were also "more likely to rate secondhand smoke exposure to cannabis vs tobacco as completely or somewhat safe in adults (629 participants [12.6%] vs. 119 participants [2.4%]; P < .001), children (238 participants [4.8%] vs. 90 participants [1.8%]; P < .001), and pregnant women (264 participants [5.3%] vs. 69 participants [1.4%]; P < .001)."
Researchers conclude by stating:
This study found that US adults increasingly perceived daily smoking and secondhand exposure to cannabis smoke as safer than tobacco smoke from 2017 to 2021. Given that these views do not reflect the existing science on cannabis and tobacco smoke, the findings may have important implications for public health and policy as the legalization and use of cannabis increase.
Thank you for reading The Marijuana Herald! You can sign up for our newsletter at the form below, and you can find more news stories by clicking here.