According to a new report by Insight partners, the market for cannabidiol (CBD) oil has grown to $2.42 billion, and is expected to surpass $15 billion within the next six years.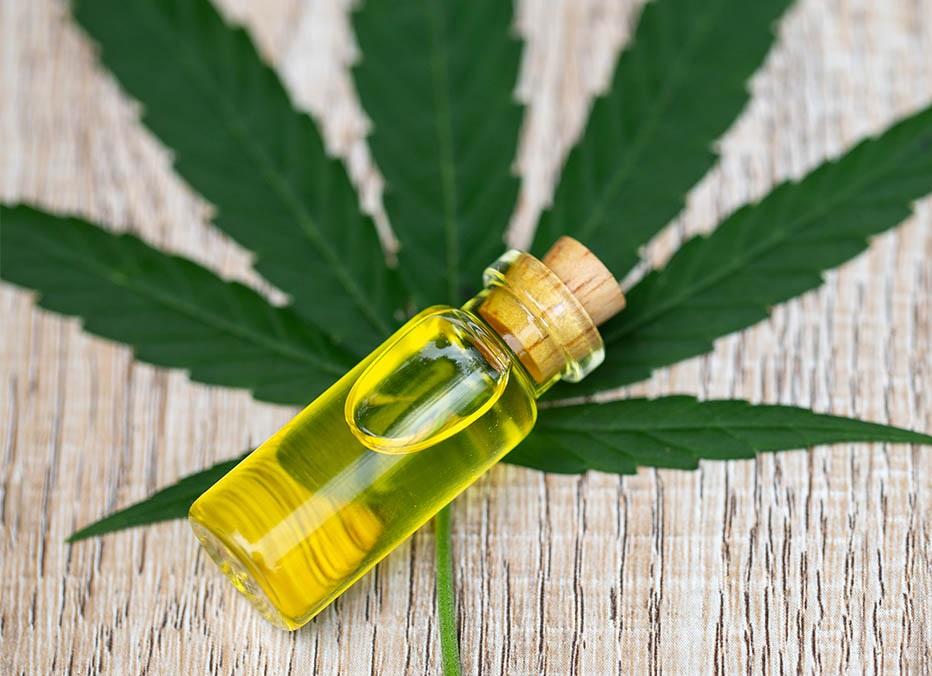 The CBD Oil Market report found that the CBD oil market size is expected to grow from USD 2.42 billion in 2021 to USD 15.66 billion by 2028; it is expected to grow at a compound annual growth rate (CAGR) of 31.2% from 2022 to 2028.
"Aurora Cannabis Inc.; Endoca; Medical Marijuana, Inc.; Nuleaf Naturals, LLC; Elixinol Global Limited; CV Sciences, Inc.; Canopy Growth, and Folium Biosciences are the leading market players profiled during the study", states the report. "Several other major companies were also analyzed during the course study to get a holistic view of the global CBD oil market."

The report says that "CBD Oil has a wide range of applications in medical and healthcare sectors as it is utilized to relieve pain. It is also being deployed in the prevention of anxiety and depression."
Moreover, "advanced technologies, such as machine learning, artificial intelligence, and genetic engineering, have transformed the cannabis industry. Artificial Intelligence is a huge splash in the cannabis market. With the help of AI, players can optimize for environmental modifications and genetically modify the strains of the product. They can also adapt to the required CBD level and alter the genetic makeup of the plants to produce the types of strains that sell best."
The report notes that "The healing benefits of cannabidiol also provide opportunities for demand in health and wellness objectives and, therefore, are driving the global CBD oil market growth. Furthermore, the rising acceptance of cannabis among the population is also boosting the demand for cannabis-infused consumable products. The increasing popularity of recreational marijuana has led to the development of CBD-infused products, including confectionary and bakery products. The oil in the edible had the maximum demand due to customer preference. Customers mostly prefer sophisticated, discrete, and appealing methods of consuming their CBD supplements, creating many options to sell CBD edibles in various formats, such as beverages, gummies, and chocolate."
Based on distribution channel, "the global CBD oil market is segmented into online distribution, pharmacies, and food & grocery stores. The offline distribution channel segment registered a majority of business share in 2021 and is estimated to grow at a lucrative market pace during the forthcoming years." This is mainly due to increased consumer confidence in offline purchases compared to online channels. Moreover, "offline channels are mostly preferred by consumers with the increase in the penetration of counterfeit products. As the market is in its infancy, the offline distribution channel is expected to account for a larger proportion throughout the forecast period."
Below is the Global CBD Oil Market Report Scope, Segmentations, Regional & Country Scope:
| | |
| --- | --- |
| Report Coverage | Details |
| Market Size Value in | USD 2.42 billion in 2021 |
| Market Size Value by | USD 15.66 billion by 2028 |
| Growth rate | CAGR of 31.2% from 2022 to 2028 |
| Forecast Period | 2022-2028 |
| Base Year | 2021 |
| No. of Pages | 150 |
| Historical data available | Yes |
| Segments covered | Product Type, Application, Distribution Channel, and Geography |
| Regional scope | North America; Europe; Asia Pacific; Latin America; MEA |
| Country scope | US, UK, Canada, Germany, France, Italy, Australia, Russia, China, Japan, South Korea, Saudi Arabia, Brazil, Argentina |
| Report coverage | Revenue forecast, company ranking, competitive landscape, growth factors, and trends |
| Companies Covered | Aurora Cannabis Inc.; Endoca; Medical Marijuana, Inc.; Nuleaf Naturals, LLC; Elixinol Global Limited; CV Sciences, Inc.; Canopy Growth, Folium Biosciences, Bluebird Botanicals (Gaia Botanicals LLC), Globalcannabinoids.IO |
| Key Research Capabilities | Global Market Assessment, Business Development Strategies, Competitive Landscape, Opportunity Analysis, Regional and Country Level Market Analysis, Market Entry Strategies, Market Dynamics, Risk and Return Assessments, Pricing Analysis, Market Size and Forecasting, Company Profiling, Value Chain Analysis, Expansion Strategies, SWOT Analysis, New Product Development |
| Global CBD Oil Market Forecast to 2028 – Latest COVID-19 Analysis | https://www.theinsightpartners.com/covid-analysis-sample/TIPRE00021104/ |
Thank you for reading The Marijuana Herald! You can sign up for our newsletter at the form below, and you can find more news stories by clicking here.