Despite marijuana remaining illegal in many parts of the world, the global legal marijuana market is now valued at $27.7 billion and is expected to grow to over $80 billion by 2027.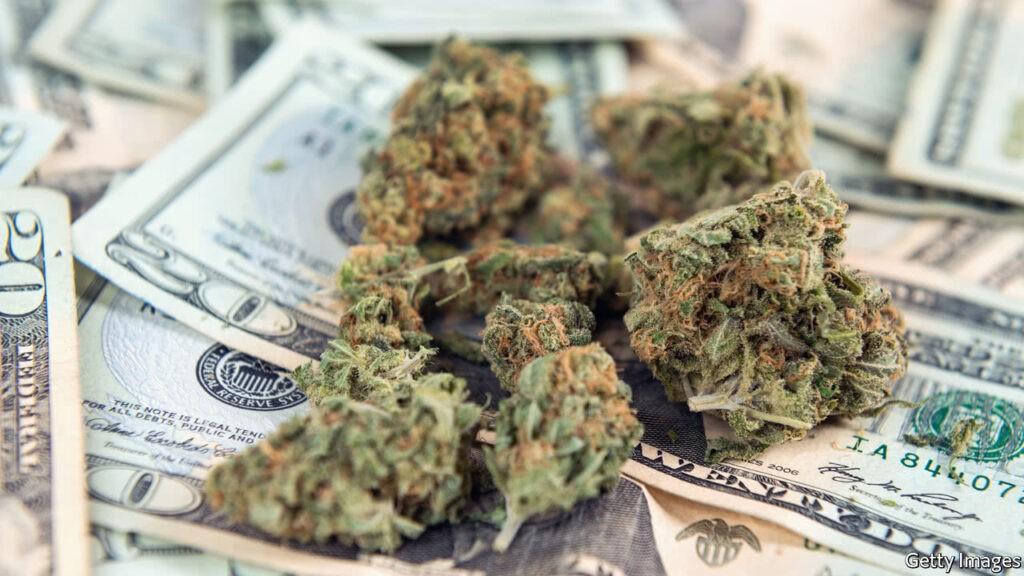 The global cannabis market is estimated to be valued at $27.7 billion in 2022 and is projected to reach $82.3 billion by 2027, recording a compound annual growth rate (CAGR) of 24.3% in terms of value, according to the Global Cannabis Market Report by Research and Markets.
The growing marijuana market is "driven by the rise in the use of cannabis for recreational and medical use." Moreover, "there has been an increased legalization of cannabis in the US in states like Virginia in 2021 and Rhode Island in 2022 and in other countries like in Malta in 2021, and Thailand in 2018."

"Recreational cannabis demand is increasing continuously driven by Gen Z consumers", states the report. "A small but encouraging portion of cannabis products are being sold to women due to a shift in public opinion, and this percentage is predicted to increase over time. Moreover, legalization has have led to a trend toward cannabis-related tourism, with locations producing novel holiday items to entice clients and increasing travel bookings to cannabis-legal destinations."
The report states that "The cannabis industry is growing rapidly and witnessing a double-digit growth rate globally. There are several major companies operating in the cannabis segment that dominate their respective markets. Thus, companies are competing to gain a significant market share. "
The leading players in the cannabis market and medical industry "are undertaking inorganic growth strategies, such as expansions & investments and acquisitions – to increase their profits and market shares." For instance, "in May 2020, Aurora Cannabis Inc. completed the acquisition of Reliva LLC (US), a leader in the sales of hemp-derived CBD products in the US. The acquisition took place for USD 40 million of Aurora's common shares. This acquisition would enable the company to strengthen its position in the market and increase profitability."
The report found that the European region is projected to grow at the highest CAGR during the forecast period.
"The market in Europe is majorly driven by the awareness of medical benefits of cannabis in the region coupled with the healthcare system present in several European countries that covers the health expenditure of most patients in these regions", notes the report. "As the legalization of cannabis in European countries is at a nascent stage, this creates a considerable opportunity for companies to establish themselves in the region. Since the beginning of 2019, the European cannabis market has witnessed multiple mergers and acquisitions involving companies focused on medical cannabis. Like in the starting of 2021 medical cannabis firm GW Pharmaceutical was acquired by Jazz Pharmaceutical for USD 6.15 Billion."
Below are what the report consider to be the "leading players" in the global marijuana market:
Canopy Growth Corporation (Canada)
Aurora Cannabis Inc. (Canada)
Medmen Enterprise Inc. (US)
Tilray Inc. (US)
Unrivaled Brand Inc. (US)
VIVO Cannabis Inc. (Canada)
The Cronos Group (Canada)
Medical Marijuana Inc. (US)
Stenocare (Denmark)
Trulieve (US)
Organigrams Holding Inc. (Canada)
Cresco Labs (US)
Maricann Group Inc. (Canada)
Indiva (Canada)
Hexo Corp. (Canada)
Ecofibre Limited (Australia)
Curaleaf Holdings Inc. (US)
Harvest Health and Recreation (US)
Green Thumb Industries (US)
TerrAscend (Canada)
More information on this report can be found by clicking here.