Cannabinoids may serve as an effective treatment option for hyperhidrosis, according to a new study published by the Journal of Dermatological Treatment.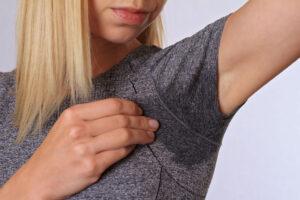 Hyperhidrosis is described by the Mayo Clinic as "abnormally excessive sweating involving the extremities, underarms, and face, usually unrelated to body temperature or exercise, and it effects about 1% of the population.
"Hyperhidrosis can significantly curtail patient quality of life, from debilitating physical symptoms to social stigmatization and reduced life opportunities", states the abstract for the new study. "Current treatments often prove unsatisfactory, especially in sufferers of generalized hyperhidrosis."
In this open trial, researchers "present the case of a refractory generalized hyperhidrosis treated with cannabinoids."
The study "found a remarkable reduction in the volume of sweat and an improvement to the patient's quality of life using this novel low-cost and low-impact approach."
More information on this study can be found by clicking here.
Thank you for reading The Marijuana Herald! You can sign up for our newsletter at the form below, and you can find more news stories by clicking here.