Maryland voters have given approval to an initiative to legalize marijuana for everyone 21 and older, making their state the 20th to do so.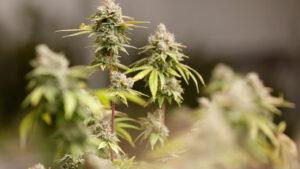 Question 4 amends the Maryland Constitution to add a new article, Article XX, which authorizes individuals 21 years of age or older to use and possess marijuana for all uses. The initiative also directs the Maryland General Assembly to "provide for the use, distribution, possession, regulation, and taxation of cannabis within the state", which they have already done.
During the 2022 legislative session the state legislature passed legislation to implement legalization if the initiative were to pass, including a system to regulate licensed retail outlets. The proposal sets the legal possession limit at 1.5 ounces and two plants.
This marks the second time a state has legalized marijuana through the process of the state legislature referring a bill to voters: The first state was New Jersey which took this route in 2020.
Maryland now becomes the 20th state to legalize marijuana for recreational purposes. At the time of publication the results of four other statewide initiatives to legalize marijuana (Missouri, Arkansas, North Dakota and South Dakota) are not yet known.
The full text of Question 4, which will take effect in July, can be found by clicking here.
Thank you for reading The Marijuana Herald! You can sign up for our newsletter at the form below, and you can find more news stories by clicking here.