Legal marijuana sales are now taking place in Rhode Island for the first time.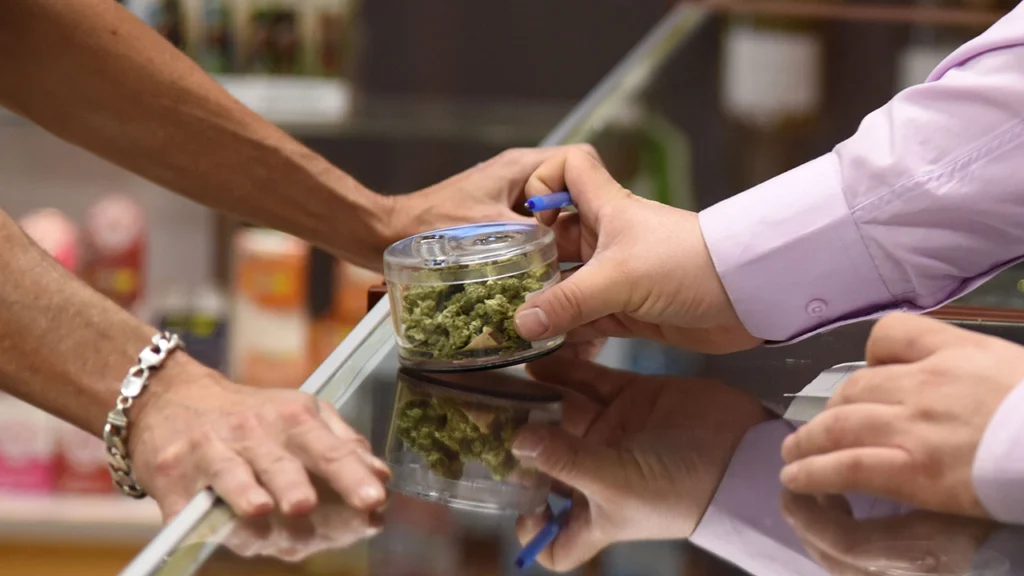 Although just five retail marijuana outlets opened their doors today in Rhode Island, that number is expected to grow to 33 in the coming months.
The five outlets currently opened are:
Aura of Rhode Island (Central Falls)
Thomas C. Slater Center (Providence)
Mother Earth Wellness (Pawtucket)
Greenleaf Compassionate Care Center (Portsmouth)
RISE Warwick (Warwick)

Mother Earth Wellness in Pawtucket normally opens at 8 a.m. but people were already waiting outside when it opened at 5 a.m. on Thursday, co-owner Joe Pakuris told the Associated Press. The store made its first recreational sale at 5:18 a.m. The store had welcomed about 300 customers by mid-morning, about 80% of whom were recreational buyers.
"We've had a very successful day," said Pakuris. "I think it has been a smooth transition and the state has done an excellent job of rolling out this program. Everything's great."
The law imposes a 10% state cannabis excise tax in addition to the 7% state sales tax and 3% local tax for the city or town in which the sale takes place. It's expected to generate about $15 million in tax revenues in the first full fiscal year of sales.
"This milestone is the result of a carefully executed process to ensure that our state's entry into this emerging market was done in a safe, controlled and equitable manner," said Governor Dan McKee in a recent announcement of the beginning of legal sales. "It is also a win for our statewide economy and our strong, locally based cannabis supply chain, which consists of nearly 70 licensed cultivators, processors and manufacturers in addition to our licensed compassion centers."
More information regarding legal cannabis in Rhode Island can be found on the Office of Cannabis Regulation's website by clicking here.