Legislation to legalize marijuana has been filed in Iowa's Senate.
Senate File 73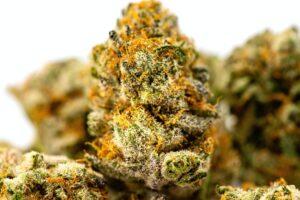 was filed by Senator Janet Peterson along with a coalition of 12 other lawmakers. It has been assigned to a Senate Judiciary Subcommittee.
If passed into law Senate File 73 would legalize marijuana possession, manufacturing, delivery, and retail sale of marijuana for everyone 21 and older. Possession of up to 30g of marijuana flower, 5g of marijuana concentrate, and 500mg of THC in an infused product would be authorized, and licensed retail outlets would be allowed to sell marijuana and marijuana products. Non-Residents would be able to possess up to half of those amounts.

Under current Iowa law the first offense for possession of any amount of marijuana is a misdemeanor and is punishable by a fine of up to $1,000 and/or up to 6 months of imprisonment. Second offenses are subject to a fine of $315-$1875 and/or up to 1 year of imprisonment. Third offenses are considered aggravated misdemeanors and are punishable by a fine of $625-$6250 and/or up to 2 years of imprisonment.
According to polling released last year, 54% of adults in Iowa support legalizing marijuana for recreational use, with 39% opposed. Just 6% remain undecided on the issue.
Thank you for reading The Marijuana Herald! You can sign up for our newsletter at the form below, and you can find more news stories by clicking here.