A strong majority of likely voters in Virginia favor legalizing marijuana, according to new polling.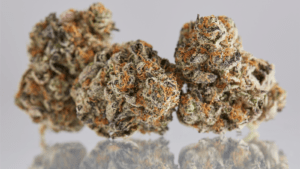 The new Christopher Newport University survey found that 60% of Virginia voters support legalizing the licensed retail distribution of marijuana for those 21 and older.
"It comes as no surprise that a majority of Virginians support legalizing the sale of cannabis," said NORML Development Director JM Pedini. "Virginians understand that prohibition has wasted millions of taxpayer dollars, derailed the lives of hundreds of thousands of hard-working Virginians, and that it has done nothing to protect our youth or provide for consumer safety. They're ready for cannabis policies that work for, not against them."

Pedini continues: "Absent a regulated marketplace, consumers of cannabis products won't know whether they're getting a safe, tested product or one contaminated with potentially lethal adulterants".
Under state law, adults 21 and older may legally possess up to one ounce of marijuana in public and cultivate up to four plants per household for personal use. However, retail sales in Virginia are currently permitted only to qualified medical patients.
"This is the third consecutive session in which the Virginia General Assembly will have a bite of the cannabis sales apple," said Pedini. "It remains to be seen though if Republicans and Democrats will be able to agree on a path forward, or if they will again choose to continue ceding control of cannabis in the Commonwealth to unlicensed, unregulated operators. If public safety is an actual priority for either chamber, then they will approve legislation to begin sales at licensed dispensaries as soon as possible."
Republican Governor Glenn Youngkin recently pivoted away from a question on whether he would sign legislation to legalize adult-use cannabis sales in Virginia.