Legislation to legalize marijuana in Minnesota is advancing at a rapid pace, with three senate committees and four house committees voting to pass the measure.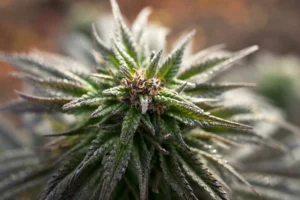 Senate Jobs and Economic Development Committee voted 5 to 3 today to a measure to legalize marijuana for everyone 21 and older. The proposal has already been approved through two other senate committees, as well as four house committees.
"Prohibition of cannabis is a failed system that has not achieved the desired goals and has had incredible costs for our communities, especially for communities of color," said Senator Lindsey Port at today's hearing. Port is the prime sponsor of the bill in the senate, with the prime house sponsor being Representative Zack Stephenson.

"We have an opportunity today to move forward in the process to undo some of the harm that has been done and to create a system of regulation that works for Minnesota consumers and businesses, while ensuring an opportunity in this new market for communities that have been most affected by prohibition," said Port. "Our main goals are to legalize, regulate and expunge, and we're working to ensure this bill does just that."
The proposal and its house companion bill has now been passed by the following committees on its way to votes by the full house and senate:
House Environment and Natural Resources Finance and Policy Committee
House Commerce, Finance and Policy Committee
House Judiciary Finance and Civil Law Committee
House Labor and Industry Finance and Policy Committee
Senate Jobs and Economic Development Committee
Senate Commerce and Consumer Protection Committee
Senate Judiciary and Public Safety Committee
The proposed legislation would allow those 21 and older to possess up to two ounces of marijuana and grow up to eight plants for personal use. The measure would setup a regulatory framework for licensed retail marijuana outlets and would establish a state Cannabis Management Office to oversee the legal marijuana market. The measure would establish an 8% marijuana excise tax, which would be added to the state's standard 6.8% sales tax.