The global market for industrial hemp is anticipated to grow at a tremendous pace in the coming years according to a new report conducted by Million In$ights.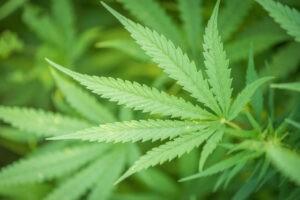 The global industrial hemp market was valued at $4.13 billion in the year 2021 and is expected to value at $16.75 billion by 2030, projecting a compound annual growth rate (CAGR) of 16.8% from 2022 to 2030, states the report. The market is driven by "the surging use of industrial hemp in various industries such as personal care items, food and beverages, pharmaceutical, and animal care solutions."
Based on product insights, hemp seeds is expected to dominate the segment, registering a CAGR of over 20% from 2022 to 2030. The growing demand for hemp seeds "may be due to their growing use in food and nutraceutical products. Additionally, high demand for personal care and cosmetic items worldwide has also steered the use of hemp seeds in body lotions, bath gels, shampoos, and various others."

Along with the above, "hemp fibers are also witnessing notable demand and are being used in the production of paper, as insulation material, construction material, and auto parts and composites. Bio-composites and insulation materials consume a considerable product amount owing to the product benefits like superior strength, low weight, and thermodynamic and sustainable characteristics."
By application prospects, textile led the segment in 2021 accounting for over 24% of the global revenue share. Hemp fabric is known to be hypoallergenic, strong, and naturally resistant to UV light in nature thereby supporting its wide use in the sector, notes the report. "With growing skin concerns among people there has emerged a need for specialized textile solutions. In textile applications, hemp can be blended with cotton or linen, adding stretch and strength to the fabric."
Regionally, Asia Pacific led the industrial hemp market holding over 32% of the global revenue share in 2021. Nations such as India, China, Japan, Korea, and Australia "have emerged as key producers and consumers of hemp over time owing to the availability of advanced irrigation facilities along with the high demand for hemp-based food products and personal care items in the region."
The report notes that North America "has also emerged as a key market for industrial hemp producers over the years due to the presence of a number of applicable industries. Additionally, high disposable income among people, a high geriatric population, and growing skin concerns have driven the use of industrial hemp in the region."
Going forward, "growing awareness among people regarding the high nutritional value of hemp such as its strong protein and fatty acid profile will drive its use. The high absorbency rate of hemp has proven to be beneficial for livestock bedding, application in personal hygiene solutions, and oil and gas cleanup."
Notably, the products manufactured from hemp are "sustainable, renewable, and linked to less harmful methods of preparation. This has proven to be beneficial in adopting environmentally friendly cultivation habits, an effort being widely supported by governments across the globe."
List of Key Companies in the Industrial Hemp Market:
Parkland Industrial Hemp Growers Cooperative Ltd.
CBD Biotechnology Co.
Botanical Genetics, LLC
Marijuana Company of America, Inc.
HempMedsBrasil
Terra Tech Corp.
American Cannabis Company, Inc.
HempFlax B.V.
Industrial Hemp Manufacturing, LLC
American Hemp
Hemp, Inc.
Boring Hemp Company
Plains Industrial Hemp Processing Ltd.
Ecofiber Industries Operations
Valley Bio Ltd.
More information on this report can be found by clicking here.
Thank you for reading! You can contact The Marijuana Herald at [email protected], and you can signup for e-mail updates below.