The global market for cannabis testing is valued at $1.1 billion as of the end of 2022, according to a new report.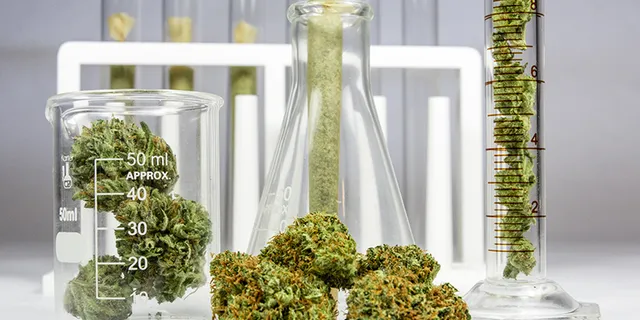 The market size is expected to more than double between now and 2030 to $2.8 billion as more states and nations legalize the plant for medical and recreational use. The jump from $1.1 billion to $2.8 billion represents a compound annual growth rate of 13.2%.
The Cannabis Testing market in the U.S. is estimated at $309.6 Million in the year 2022, states the report. China, the world's second largest economy, is forecast to reach a projected market size of $475.6 Million by the year 2030 trailing a CAGR of 12.1% over the analysis period 2022 to 2030.

Among the other noteworthy geographic markets are Japan and Canada, each forecast to grow at 12% and 11.1% respectively over the 2022-2030 period. Within Europe, Germany is forecast to grow at approximately 9.2% CAGR.

The report notes that "Services, one of the segments analyzed in the report, is projected to record a 15% CAGR and reach US$1.5 Billion by the end of the analysis period. Taking into account the ongoing post pandemic recovery, growth in the Products segment is readjusted to a revised 9.5% CAGR for the next 8-year period."
The report found the top competitors in the market to be:
PerkinElmer, Inc.
PharmLabs LLC.
Restek Corporation
SC Laboratories, Inc.
Shimadzu Corporation
Steep Hill Labs, Inc
Waters Corporation
AB Sciex LLC
Accelerated Technology Laboratories, Inc.
Agilent Technologies, Inc.
Digipath Inc.
Merck KGaA
More information on this report can be found by clicking here.
Thank you for reading! You can contact The Marijuana Herald at [email protected], and you can signup for e-mail updates below.