February marked the first full month of legal recreational marijuana sales in Connecticut.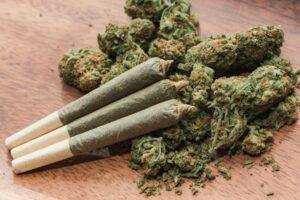 According to data released by the Connecticut Department of Consumer Protection, licensed marijuana and medical marijuana retail outlets sold $18.4 million in marijuana and marijuana products to consumers in the month of February. Legal sales officially began on January 10, seven months after the state legalized marijuana.
In total the state sold $7.02 million in recreational marijuana from February 1 through February 28, while medical marijuana sales reached $11.4 million. In January sales for recreational marijuana were $5.1 billion, and $8 billion for medical marijuana.

Connecticut Governor Ned Lamont signed legislation to legalize marijuana in June 2021, but it took a little over 18 months for retail outlets to open their doors. Medical marijuana was first legalized in 2012, with dispensaries opening in late 2014.
"Today marks a turning point in the injustices caused by the war on drugs, most notably now that there is a legal alternative to the dangerous, unregulated, underground market for cannabis sales," Lamont said in a statement last month. "Together with our partners in the legislature and our team of professionals at the Department of Consumer Protection, we've carefully crafted a securely regulated market that prioritizes public health, public safety, social justice, and equity. I look forward to continuing our efforts to ensure that this industry remains inclusive and safe as it develops."
According to the state medical marijuana patients purchased 316,644 marijuana products in February compared to 168,565 marijuana products purchased by recreational consumers.