Legislation to expand Arizona's medical marijuana program has been passed by a key House committee the same month it was approved by the full Senate.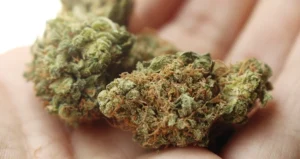 Senate Bill 1466, filed by Senator Thomas Shope, has been given approval by the House Health and Human Services Committee. The vote was 7 to 2, sending it towards a vote by the full House of Representatives.
The proposal would add post traumatic stress disorder (PTSD) and autism spectrum disorder as conditions that qualify an individual to become a legal medical marijuana patient. It would also reduce the price of medical marijuana cards to just $50 (a third of the current cost), while making them entirely free for veterans.

Senate Bill 1466 was passed by the full Senate earlier this month in an overwhelmingly favorable 24 to 6 vote. If passed in the House, it will go to Governor Katie Hobbs who could sign it into law, allow it to become law without a signature, or veto it. Thus far there seems to be enough support to override any potential veto, which can be done with a 2/3rds majority vote in the legislature.
Medical marijuana first become legal in Arizona in 2010. The current qualifying conditions are:
Cancer, glaucoma, positive status for human immunodeficiency virus, acquired immune deficiency syndrome, hepatitis C, amyotrophic lateral sclerosis, Crohn's disease or agitation of Alzheimer's disease or the treatment of these conditions, a chronic or debilitating disease or medical condition or its
treatment that produces one or more of the following: Cachexia or wasting syndrome, severe and chronic pain, severe nausea, seizures, including those characteristic of epilepsy, severe and persistent muscle spasms, including those characteristic of multiple sclerosis.
The full text of Senate Bill 1466 can be found by clicking here.