New Hampshire's full House of Representatives has given approval to House Bill 431 to legalize the personal cultivation of medical marijuana.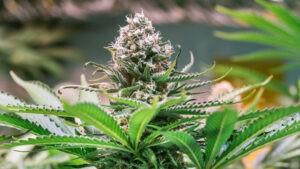 Filed by Representative Wendy Thomas, House Bill 431 was passed today in a voice vote as part of the House's consent calendar. No lawmaker chose to pull the item from the consent calendar which would have forced a roll-call vote.
The proposed law would legalize the personal cultivation of up to three mature marijuana plants, three immature plants and 12 seedlings for those who are qualified medical marijuana patients. All plants would be required to be grown in an "enclosed, locked space". Patients would need to inform the Department of Health and Human Services if they decide to grow marijuana plants.

Although medical marijuana has been legal in New Hampshire since 2013, patients have not been allowed to grow their own plants. House Bill 431 would explicitly change that. The measure now heads to the Senate for consideration.
The proposal was filed by Representative Wendy Thomas in January with four cosponsors. It passed its committee assignment earlier this month in a 19 to 1 vote.
Last week New Hampshire's House also voted 210 to 160 on a bill that would fully repeal marijuana prohibition, making any amount legal for personal use for those 21 and older.