A bill to make Hawaii the next state to legalize recreational marijuana has been passed by the state's Senate.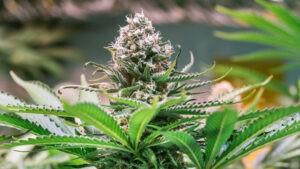 Senate Bill 669 was passed today by the Hawaii Senate, sending it to the state's House of Representatives for consideration. Passage in the House would send the measure to the desk of Governor Josh Green.
If passed into law, those 21 and older would be allowed to possess up to 30 grams of marijuana and cultivate up to six marijuana plants (three of which could be mature).  An independent Hawaii Cannabis Regulatory Authority would be established under the Department of Health to regulate the industry and licensed marijuana retail outlets.

Marijuana products would be subject to a 10% tax, with revenue going to the state treasury. Marijuana outlets would be allowed to deduct businesses expenses as part of the state income tax.
According to polling released last month, 52% of adults in Hawaii support legalizing marijuana, with just 31% opposed and 17% undecided.
According to a report released last month by the Hawai'i Cannabis Industry Association, if the state legalizes marijuana it would create 3,375 new full-time jobs while bringing in $81.7 million in tax revenue for the state every year.
Thank you for reading The Marijuana Herald! You can sign up for our newsletter at the form below, and you can find more news stories by clicking here.