The full Maryland Senate has passed a measure establishing rules and regulations for the legal marijuana industry including licensed marijuana retail outlets.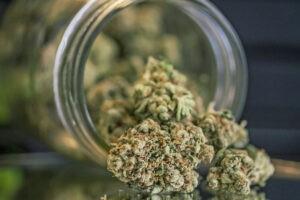 A little less than five months after voters approved an initiative to legalize marijuana, and three months before it takes effect, Maryland lawmakers have approved rules and regulations for the legal marijuana industry. The Senate passed Senate Bill 516 today by a vote of 32 to 12.
Although the proposal has already passed through the House of Representatives, the Senate version differs slightly due to amendments being approved. This means a conference committee will be established to hash out the specific details and allow the chambers to concur on a finalized version. Once this happens the measure will be sent to Governor Wes Moore.

Under Senate Bill 516 a newly created Maryland Cannabis Administration would be tasked with industry regulations, while a Division of Cannabis Regulation and Enforcement would be in charge of reviewing, approving and issuing licenses for marijuana businesses.
The new law would tax marijuana at 9%, with medical marijuana patients exempt. The law also increases the number of plants a patient can grow from two to four.
Current medical marijuana dispensaries would be given the option of paying a fee for a "dual license" in order to start selling recreational marijuana by July 1 of this year. License approval for new marijuana businesses would need to begin by July 1, 2024.
Localities would not be allowed to establish their own marijuana tax, and would also not be allowed to ban medical marijuana businesses that convert to a dual license in order to serve medical and recreational consumers.
In November voters gave approval to an initiative (Question 4) that legalizes the possession, use and licensed distribution of up to an ounce and a half of marijuana through a change in the state's constitution. Although the full law doesn't take effect until July, as a gradual step forward as of January 1st it's now punishable by no more than a civil fine of $100 for possessing up to 1.5 ounces of cannabis.
Thank you for reading! You can contact The Marijuana Herald at [email protected], and you can signup for e-mail updates below.