A recently filed bill in Colorado's House of Representatives would allow licensed marijuana retail outlets to legally sell marijuana and marijuana products online, and would also allow marijuana deliveries.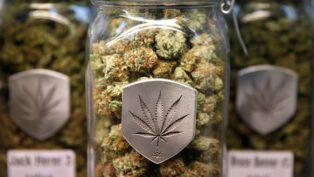 In Colorado although consumers can preorder marijuana through an online menu for pickup, they cannot purchase marijuana online and have it delivered to them. House Bill 1279, filed by State Representatives William Lindstedt, Said Sharbini and Robert Rodriguez, would change that.
According to the measure's official legislative summary:

Current law prohibits a licensed retail marijuana store from selling retail marijuana or retail marijuana products over the internet or through delivery. The bill repeals the prohibition.
The measure would take effect "at 12:01 a.m. on the day following the expiration of the ninety-day period after final adjournment of the general assembly".
House Bill 1279 has been scheduled for a hearing in the House Finance Committee on April 10 at 1:30pm in room HCR 0112.
Colorado was one of the first two states, along with Washington, to legalize marijuana in 2012. The law allows those 21 and older to purchase from a licensed retail outlet up to two ounces of dried marijuana, eight ounces of concentrates such as oil and hash, and up to 800 mg of marijuana-infused products.
The full text of House Bill 1279 can be found here.
Thank you for reading The Marijuana Herald! You can sign up for our newsletter at the form below, and you can find more news stories by clicking here.