Maryland legislation to codify that the use of marijuana by a parent or legal guardian does not by itself constitute child neglect has been passed by Maryland's full legislature.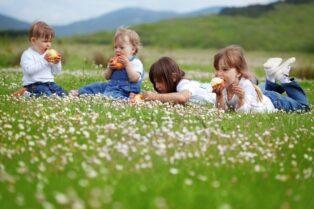 House Bill 232 was passed overwhelmingly by both the House of Representatives and Senate. It passed the House last month with just one of 135 votes being "No". Yesterday it also passed the full Senate 36 to 11. The proposal now goes to Governor Wes Moore, who is expected to sign it into law. Even if Governor Moore was to issue a surprise veto, there's well more than enough votes to override it with a 2/3rds majority.
Filed by Delegate Nicole Williams, House Bill 232 would alter state law to clarify that the legal definition of child neglect:

"Does not include the use of cannabis by any parent or individual who has permanent or temporary care or custody or responsibility for supervision of the child unless, as a result of the use of cannabis:

(i) the child's health or welfare is harmed or placed at substantial risk of harm; or
(ii) the child has suffered mental injury or been placed at substantial risk of mental injury."
Passage of the law comes roughly five months after voters decided to legalize marijuana for recreational use for everyone 21 and older.
The full text of Senate Bill 653 can be found by clicking here.
Thank you for reading The Marijuana Herald! You can sign up for our newsletter at the form below, and you can find more news stories by clicking here.