Vermont legislation to that would make several changes to the state's medical marijuana program, including doubling the cap on THC for marijuana products, has been passed by the full House of Representatives.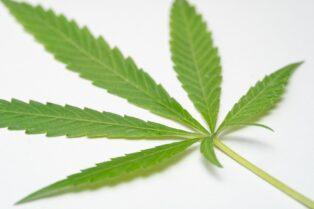 The full House passed House Bill 270 last week, which was filed by State Representatives Matt Birong and Mike McCarthy. The proposal has now been sent to the Senate and assigned to the Economic Development, Housing and General Affairs Committee.
House Bill 270 would increase the maximum amount of THC allowed in packaged marijuana products from 50 mg to 100 mg, and would alter the number of plants a patient can grow for personal use from a total of nine to a total of 18, six of which can be mature.

The measure also:
Creates a new propagator license, which would allow for production of clones or immature cannabis plants
Eliminates the requirement that a patient diagnosed with PTSD be engaged with psychotherapy or counseling with a licensed mental health care provider to become a medical marijuana patient.
Eliminates the requirement that caregivers be fingerprinted and have a criminal history record check
Allow a caregiver to serve two patients.
Eliminates the Registry annual renewal fee for patients who have a qualifying condition other than chronic pain.
Allows licensed cannabis establishment to do business with any other licensed cannabis establishment.
Adds an appropriation of $850,000 for 3 positions and laboratory equipment for the cannabis quality control program
The full text of House Bill 270 can be found by clicking here.
Thank you for reading The Marijuana Herald! You can sign up for our newsletter at the form below, and you can find more news stories by clicking here.