Detroit has issued a new batch of marijuana business licenses.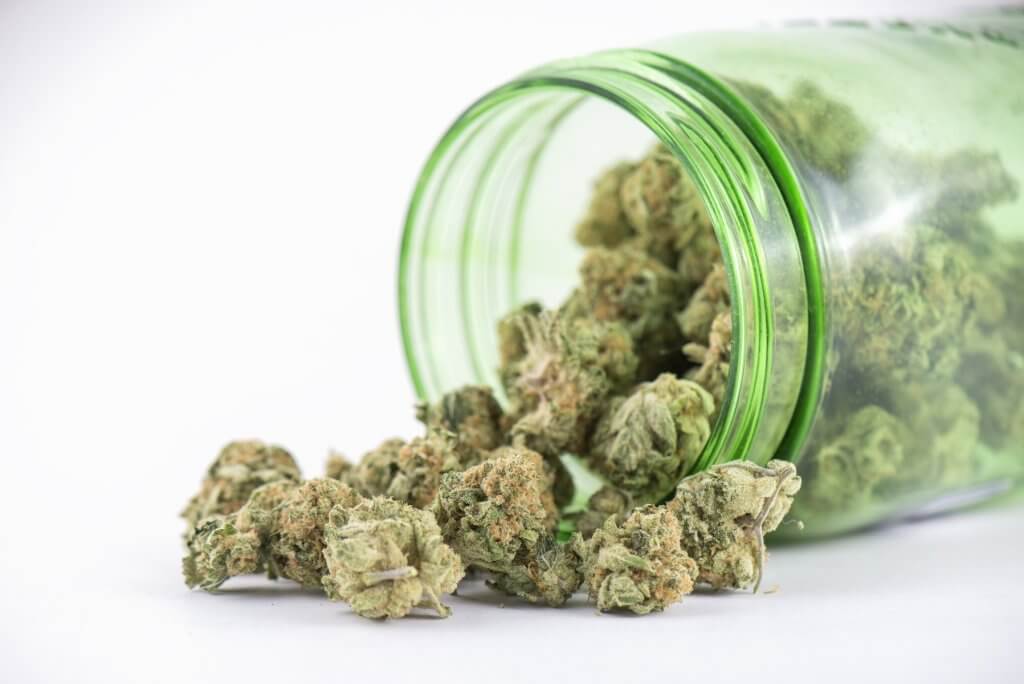 Detroit's Office of Marijuana Ventures and Entrepreneurship announced this week that of the 65 applications it received for marijuana retail outlets, microbusinesses and consumption lounges, 37 have received approval and will soon receive their licenses.
"These individuals and organizations have exhibited remarkable potential and commitment to operate successfully, while honoring the city's diversity and equity goals," said Kim James, director of the Office of Marijuana Ventures and Entrepreneurship

James notes that out of the 37 businesses receiving licenses, 13 are majority African American owned, five are majority women owned and 21 have majority owners who are Detroit residents.
The new licenses are being issued nearly a year after the city announced the first 33 marijuana business licenses.
The first licensed marijuana store in Detroit opened in January. There are currently 31 marijuana stores located throughout the city.
Below are the marijuana retail outlets being awarded licenses:
Green Genie 3 Inc., 20046 W. Warren Ave.
Dank Garden LLC, 7741 Lyndon St.
Midtown Weed Works LLC, 216 E. Milwaukee St.
Green Genie Inc., 24600 W. McNichols Road
Brightmoore Gardens LLC, 12641 Stout St.
East to West Management LLC, 5808 E. McNichols Road
13042 Van Dyke LLC, 13042 Van Dyke Ave.
Caldwell 5540 LLC, 5540 E. Eight Mile Road
LHSZTY LLC, 7304 Michigan Ave.
Utopia Gardens LLC, 6541 E. Lafayette St.
Legacy Greens, LLC, 19347 Mt. Elliott St.
Treelated Health Center LLC, 10101 Fenkell Ave.
Golden Herbal Leaf Inc., 1601 E. Grand Blvd.
Emerald Garden Mineral Health Inc., 140 Clark St.
CJ Ball LLC, 7529 Joy Road
420 Factory LLC, 7555 Greenfield Road
Evergreen Wellness LLC, 19705 W. Seven Mile Road
The Great Vine LLC, 17498 Mt. Elliott St.
Buckmack LLC, 15831 Mack Ave.
No Limit Investments LLC, 2619 S. Schaefer Hwy.
BBJF LLC, 6191 W. Warren Ave.
7940 Michigan Avenue LLC, 7940 Michigan Ave.
TCD Detroit LLC, 13815 W. Eight Mile Road
Jazz Club 2 LLC, 16890 Telegraph Road
Lando Land LLC, 6650 E. Eight Mile Road
West Michigan Collective LLC, 11999 Gratiot Ave.
Pure Property Holdings LLC, 13510 E. Eight Mile Road
20100 Sherwood LLC, 20100 Sherwood St.
Backpack Boyz LLC, 6240 E. Eight Mile Road
378 Fordson LLC, 8287 Southfield Road
The city also approved one license for a marijuana consumption lounge:
Legacy Greens LLC, 19347 Mt. Elliott St.
Thank you for reading The Marijuana Herald! You can sign up for our newsletter at the form below, and you can find more news stories by clicking here.