A Florida campaign to put a marijuana legalization initiative on the 2024 general election ballot has submitted over 635,000 signatures from registered voters.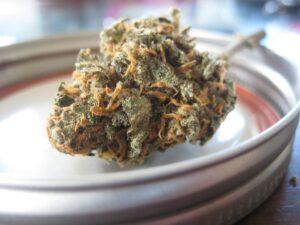 According to the Florida Division of Elections as of the end of March the Smart & Safe Florida campaign has submitted 635,961 valid signatures, just 255,628 short of the amount required to put their marijuana initiative to a vote in November, 2024.
The initiative would allow those 21 and older "to possess, purchase, or use marijuana products and marijuana accessories for non-medical personal consumption by smoking, ingestion, or otherwise." Licensed marijuana retail outlets would be allowed to distribute the plant, with any of the state's licensed medical-marijuana dispensaries would be allowed to "acquire, cultivate, process, manufacture, sell and distribute such products and accessories."
Last month Florida State Senator Victor Torre filed legislation that would also legalize recreational marijuana for everyone 21 and older. Senate Bill 1576 would make the personal possession of up to 2.5 ounces of marijuana legal in Florida for everyone 21 and older, while also allowing them to grow up to six marijuana plants. The measure would also establish a "Division of Cannabis Management" in the Florida Department of Agriculture and Consumer Services that would be in charge of overseeing the legal marijuana market. Thus far the proposal has been stalled in the Senate.
According to the poll released last month by the Public Opinion Research Lab at the University of North Florida, just 29% of Florida voters oppose legalizing marijuana, with a shockingly low 1% undecided on the issue and 70% in favor.
Thank you for reading The Marijuana Herald! You can sign up for our newsletter at the form below, and you can find more news stories by clicking here.