According to a new report, the market for hemp milk has grown substantially in recent years and is expected to more than double in value by 2032.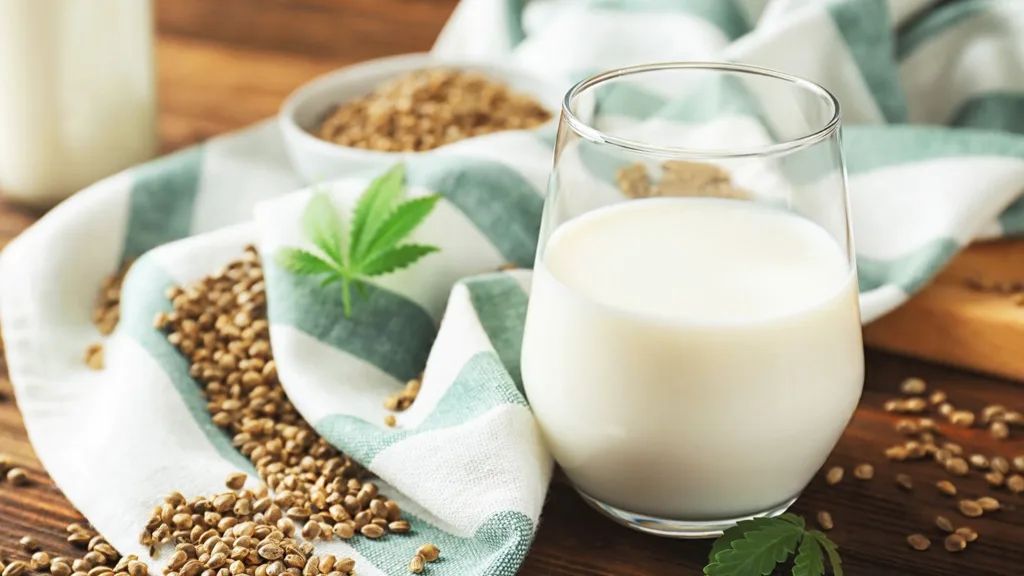 According to the report by Future Market Research, there was $112.8 million in hemp milk sales in 2022. The report predicts that by 2032, annual hemp milk sales will reach almost a quarter of a billion dollars at $236.4 million. This would represent a compound annual growth rate (CAGR) of 7.3%.
"The predicted period is expected to see a growth in hemp milk sales as people become more aware of the benefits of plant-based food and drink options", states the report. "There are many different kinds of hemp milk being created, including unsweetened, flavoured, and flavourless variations."

Additionally, "consumers are becoming more aware of the health benefits of hemp milk. Since it contains omega-3 fatty acids, protein, vitamins, and is low in fat, it is a better option than conventional dairy milk."
The report notes that hemp milk "has become more popular among those who like physical activity as a result of being an excellent source of vitamins and minerals including calcium, iron, and others. The market will grow as a result of rising consumer demand for clean-label and organic products, as well as increased consumption of prepared foods and beverages."
Key takeaways from the study:
Sales of hemp milk in the U.S. are projected to increase at a 5.7% CAGR, accounting for a dominant share of the North America hemp milk market.
Demand in the Italy hemp milk market are forecast to grow at a 11.7% CAGR over the forecast period.
In terms of sales channel, total sales in the offline segment are projected to hold more than 3/4th of the market share in 2022.
Competition landscape:
Some of the leading players in the hemp milk market include Drink Daily Greens LLC, PACIFIC FOODS OF OREGON, LLC., Wild Harvest, Good Hemp Food, Cell-Nique Corporation, The Fix Juice Pty Ltd, Organic Hemp Milk Australia, Manitoba Harvest Hemp Foods, Goodmylk Co., Ecomil, milkadamia, and Victory Hemp Foods.
Key players operating global hemp milk market "are investing in partnerships and collaborations with other manufacturers in order to expand their product manufacturing facilities. For instance:
SunOpta announced in February that it had purchased Dream and WestHemp from the Hain Celestial Group, two of the largest and most established brands in the shelf-stable plant-based dairy products sector. SunOpta increased its beverage plant capacity in Allentown, Pennsylvania."
You can find more information on this report by clicking here.
Thank you for reading! You can contact The Marijuana Herald at [email protected], and you can signup for e-mail updates below.