In September House Judiciary Committee Ranking Member Jerrold Nadler (D), along with four other House members, filed the Marijuana Opportunity Reinvestment and Expungement (MORE) Act (H.R. 5601). It now has 69 sponsors.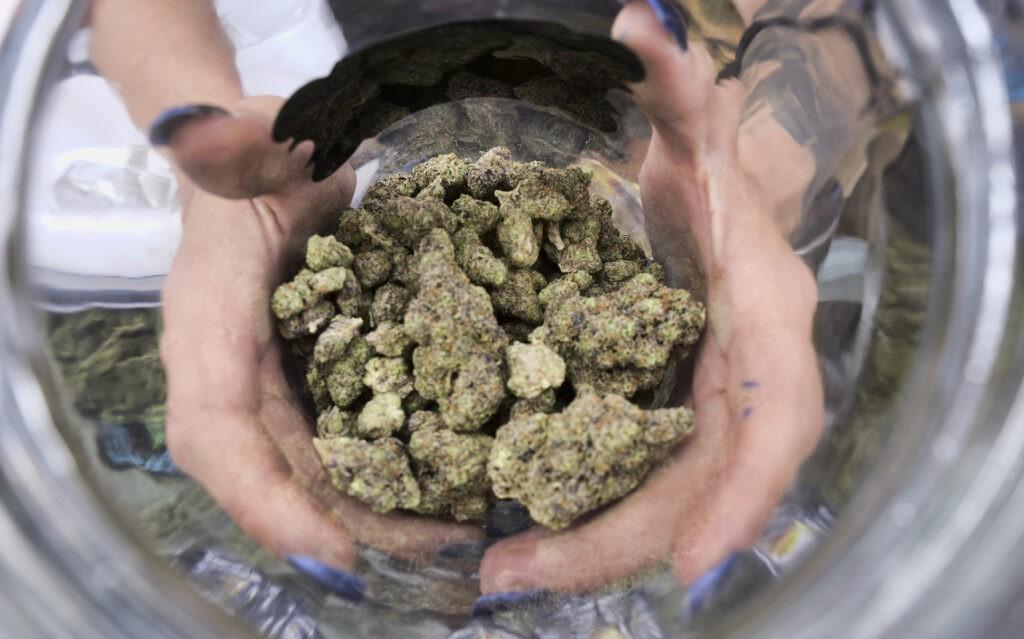 Described as "one of the most comprehensive marijuana reform bills ever introduced in the U.S. Congress" by Representative Nadler, the MORE Act would decriminalize marijuana at the federal level by removing it as a controlled substance. The measure also "aims to correct the historical injustices of failed drug policies that have disproportionately impacted communities of color and low-income communities by requiring resentencing and expungement of prior convictions."
When the measure was filed in September, it had 33 cosponsors. Now, the proposal is sponsored by 69 members of the House of Representative, all Democrats. This represents nearly one out of every three member of the House Democratic Caucus.

The MORE Act would place a 5% excise tax on legal marijuana sales for the first two years, with it increasing to 8% by the fifth year. The Act includes numerous provisions to protect marijuana consumers, including preventing them from being denied public benefits, and it would allow for the expungement (removal from criminal records) of nonviolent marijuana-related offenses.
"I am proud to reintroduce the MORE Act.  As more states continue to legalize marijuana, we must change federal law to reverse failed policies criminalizing marijuana," Representative Jerrold Nadler, said after introducing the bill. "The MORE Act would decriminalize marijuana at the federal level, remove the needless burden of marijuana convictions on so many Americans, and invest in the communities that have been disproportionately harmed by the War on Drugs.  I thank my colleagues, Representatives Barbara Lee and Earl Blumenauer, Co-Chairs of the Congressional Cannabis Caucus, as well as Representatives Sheila Jackson Lee and Nydia Velázquez for their work on this legislation as we continue to push for this much-needed change."
"After fifty years of the failed war on drugs, it is past time for the federal government to catch up with majority of states who have legalized cannabis in some form," said Rep. Earl Blumenauer, Founder and Co-Chair of the Congressional Cannabis Caucus. "The MORE Act is the only comprehensive cannabis reform that has passed either chamber of Congress—twice. It is the gold-standard, reflecting the concerns of businesses, researchers and impacted communities alike."
"It's no secret that our federal cannabis laws are outdated and out-of-touch," said Rep. Barbara Lee, Co-Chair of the Congressional Cannabis Caucus. "Cannabis is now a multi-billion dollar industry, and yet Congress continues to lag behind the 38 states that have legalized either adult-use or medical cannabis. But we can't just stop with decriminalization. I am proud to co-lead a bill that represents the most progressive, comprehensive piece of cannabis legislation in US history: not only would it decriminalize marijuana, it would expunge marijuana convictions and reinvest in our communities—especially Black communities and those most impacted by the War on Drugs. As Co-Chair of the Cannabis Caucus, I urge my colleagues to support this bill to advance racial justice and bring the federal government into the 21st century."
To view the text of the MORE Act, click here.
A different federal marijuana bill – the SAFER Banking Act – is sponsored by 34 of the Senate's 100 members, and recently received approval through its initial committee. The measure would allow banks and other financial institutions to provide services to state-legal marijuana businesses.
Thank you for reading The Marijuana Herald! You can sign up for our newsletter at the form below, and you can find more news stories by clicking here.