Two bills that would legalize marijuana possession and establish a regulated system of licensed retail outlets has been approved by a key Senate committee.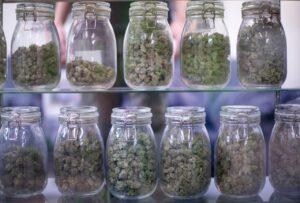 The Senate Health & Social Services Committee gave approval today to House Bill 1 and House Bill 2, both filed by State Representative Ed Osienksi in the House and sponsored by Senator Trey Paradee in the Senate. The measure now moves closer to a vote by the full Senate, where passage would put it before Governor John Carney. Representative Osienski says he's "optimistic" that even if the governor were to veto the bills, the legislature would override the veto which it can do with a 2/3rds majority.
House Bill 2 passed the full House earlier this month by a vote of 27 to 13, which was almost identical to the 28 to 13 vote on House Bill 1.
Continue reading
Thank you for reading The Marijuana Herald! You can sign up for our newsletter at the form below, and you can find more news stories by clicking here.