According to a new Frontiers in Immunology study, specific cannabinoids "may have utility in cancer immunotherapy regimens by overcoming immune escape and augmenting cancer immune surveillance in metastatic disease."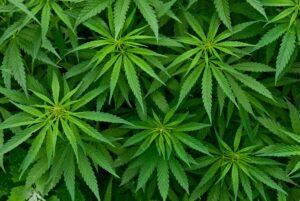 Titled Specific cannabinoids revive adaptive immunity by reversing immune evasion mechanisms in metastatic tumours, the study was conducted by researchers at the University of British Columbia, the Vancouver Coastal Health Research Institute, the University of Applied Sciences (Germany), Pascal Biosciences (Seattle) and Koç University (Türkiy). The full text of the study can be found by clicking here.
"Emerging cancers are sculpted by neo-Darwinian selection for superior growth and survival but minimal immunogenicity; consequently, metastatic cancers often evolve common genetic and epigenetic signatures to elude immune surveillance", states the study. "Fascinating ethnographic and experimental findings indicate that cannabinoids inhibit the growth and progression of several categories of cancer; however, the mechanisms underlying these observations remain clouded in uncertainty."
Continue reading
Thank you for reading The Marijuana Herald! You can sign up for our newsletter at the form below, and you can find more news stories by clicking here.