The Washington D.C. Committee on Business and Economic Development has passed legislation to expand the district's medical marijuana law.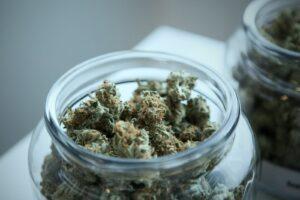 The proposal, which now goes to the D.C. Committee of the Whole, would make several changes to liberalized the district's medical marijuana program. This includes eliminating the cap on marijuana businesses (allowing the free market, rather than an arbitrary cap, to decide the number of marijuana stores in the district) and creating new business categories within the industry including on-site consumption facilities and marijuana cooking classes.
Possibly the biggest change would allow medical marijuana patients to self-certify that they're qualified to purchase, possess and use medical marijuana and marijuana products.

The legislation – known as the Medical Cannabis Amendment Act – was introduced by Council Chair Phil Mendelson on behalf of Mayor Muriel Bowser.
"The public and voters have decided that they want to see a different framework in the District of Colombia," said committee chairperson Councilmember Kenyan McDuffie on Tuesday. "We've done that over the years, and this is just one additional step where we're trying to fulfill those commitments to both the initiatives and laws that we pass in the District of Columbia around medical cannabis."
The proposal would also change tax law so that marijuana businesses can deduct taxes under local statute that they're prohibited from making under the federal Internal Revenue Services (IRS) code known as 280E.
If the measure passes the committee of a whole, it will then go to the full council for consideration.