Topically applied hemp may serve as a potential treatment option for anal fissures, according to a new study published by the National Library of Medicine.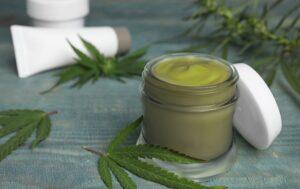 Anal fissure (AF) is a common anorectal disease. Although several pharmacological treatments are available, the study notes that "many patients still require surgical interventions". In this study, researchers "aimed to evaluate the efficacy of an ointment based on a multifunctional blend of herbal ingredients including hemp for chronic AF.
Titled Management of Chronic Anal Fissure with a Novel Topical Hemp-Herbal-Based Ointment: A Pilot Study, the study was conducted by researchers at the Sheba Medical Center and Tel Aviv University, both in Israel.

For the study a single-arm, questionnaire-based prospective study was conducted in a large tertiary center to evaluate the outcomes of patients suffering from chronic AF treated with topical hemp.
Ninety-two patients were included in the study, 54 (58.7%) were females with a median age of 39 (range 17-78). 32 patients (34.7%) suffered from recurrent AF before enrolling in the study, and 5 patients (5.4%) underwent previous surgical interventions for AF. Three patients (3.2%) were lost to follow-up, leaving 89 patients for analysis.
"Eighty patients (89.9%) reported significant improvement of symptoms after 1 week using [hemp] and 79 patients reported continued improvement after 1 month of treatment. The mean pain Visual Analog Score (VAS) declined by 6.6 points (8.9 vs. 2.3; 95% CI: 7.20 to -5.99, p < 0.0001) following 1 week of treatment, with continuous improvement to a mean of 0.64 after 1 month. Negative impact on quality of life significantly decreased from a mean of 8.8 to 0.38 following a month of treatment (p < 0.0001), with significant reduction in the number of patients suffering from bleeding following bowel movements (64.1-2.5%; p = 0.0001)."
The study concludes: "Hemp-based topical treatment of AF is feasible and significantly improves AF-correlated symptoms."