According to a new report, the global hemp market is valued at $8 billion as of the end of 2022.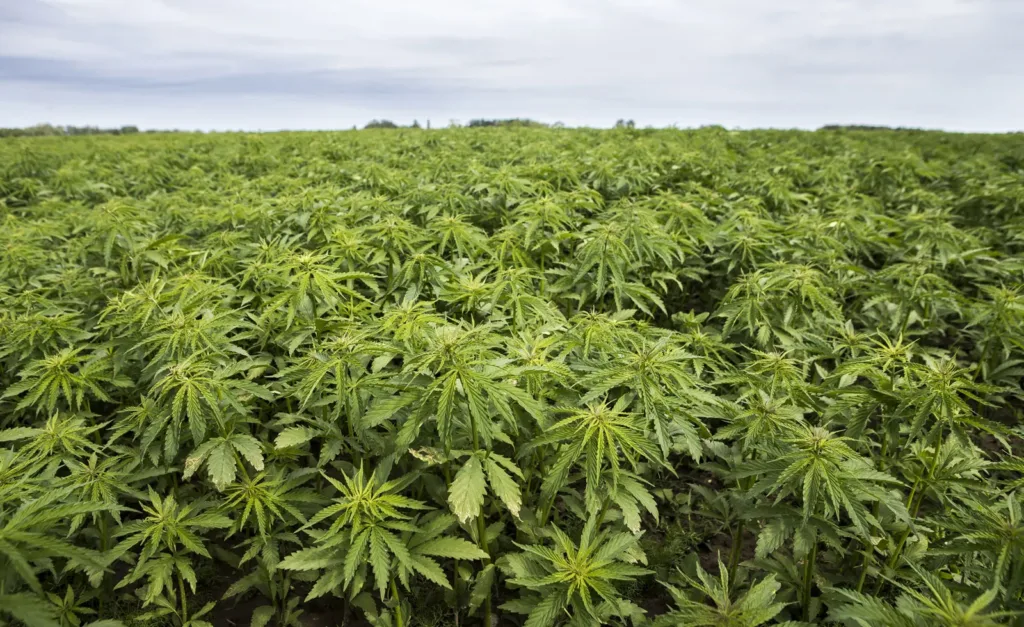 The Global Industrial Hemp Market report, published by Verified Market Research, estimates that the market will grow at a compound annual growth rate of 14.05% between 2023 and 2030, to rise to an overall value of $23.20 billion.
"The global Industrial Hemp Market is poised for significant expansion, driven by an array of market drivers and regulatory shifts", states the report. "Key players such as Hemp Oil Canada, Hemp Inc., Konoplex Group, BAFA, Hemp Poland, Dun Agro, HempFlax BV, HempFlax BV, and others are at the forefront of this transformative industry, capitalizing on the increasing consumer awareness of hemp-based products and their diverse applications."

Some of the key drivers of the market's rapid growth, according to the report, are:
Diverse Applications: Industrial hemp is a versatile commodity utilized across numerous sectors, including clothing, textiles, food and beverages, cosmetics, dietary supplements, paper production, construction materials, and more. This wide-ranging applicability fuels Industrial Hemp Market growth.
Health and Sustainability: Rising consumer health consciousness and the demand for natural, sustainable products are propelling the market. Hemp oil, with its high essential fatty acid content, is garnering attention for its health benefits, particularly in the food and beverage industry.
Automotive Sector: Industrial hemp's exceptional mechanical properties make it an ideal choice for specialty paper, insulation, and bio-composites in the automotive industry. As governments worldwide focus on fuel efficiency, the demand for lightweight materials is set to soar, benefiting key players in this space.
Regulatory Liberalization: Favorable regulatory changes, especially in 

the United States

, are expected to drive Industrial Hemp Market growth. Regulatory shifts are enabling increased production and consumption of industrial hemp across countries.
Industrial Hemp Market Outlook:
The global industrial hemp market is set to witness robust growth over the forecast period, states the report. "With the increasing preference for natural and sustainable products, the market's trajectory remains positive. The food and beverage industry is anticipated to experience substantial growth due to the demand for hemp oil, which is rich in essential fatty acids and known for its health benefits. Additionally, the automotive sector's adoption of lightweight materials, including hemp-based bio-composites, will contribute to market expansion."
However, "the complex regulatory landscape poses a challenge to market participants. Companies operating in this sector must navigate varying regulations across countries, and even within the same nation, which can be cumbersome for compliance."
Industrial Hemp Market Key Players:
Leading the charge in the global industrial hemp market are:
Hemp Oil Canada
Hemp Inc.
Konoplex Group
BAFA
Hemp 

Poland

Dun Agro
HempFlax BV
These key players, alongside others in the market, "are actively capitalizing on the growing demand for industrial hemp and its derivative products. Their contributions are shaping the industry landscape and driving innovation in the sector."
The report concludes:
[T]he global industrial hemp market is on a trajectory of substantial growth, driven by factors such as diverse applications, consumer health consciousness, automotive sector demand, and evolving regulations. Key players are well-positioned to leverage these opportunities and contribute to the industry's development.
Thank you for reading The Marijuana Herald! You can sign up for our newsletter at the form below, and you can find more news stories by clicking here.